What are the best RPGs on PC? It's not an easy question to answer, especially given the number of them out there and the hours required to beat them – we're talking 50+ hours most of the time…
Plus, as a stalwart PC genre that came into existence in the '70s, videogame RPGs have changed a lot over the years, with their upgrade trees and rulesets branching out into practically every other genre. Their scale and scope is massive like never before, with tech finally starting to catch up to the ambitions of developers, allowing for huge worlds and entirely new RPG experiences.
The diversity of the RPG nowadays is hard to express. Just in our selection below we've got interplanetary exploration, lightsaber duels, bloodthirsty vampires, irradiated mutants who need to be beaten with golf clubs, lizards who can talk to cats, and a whole lot more.
So, dear adventurer, please gather your party before we venture forth. We're about to bear witness to the best RPGs available on PC.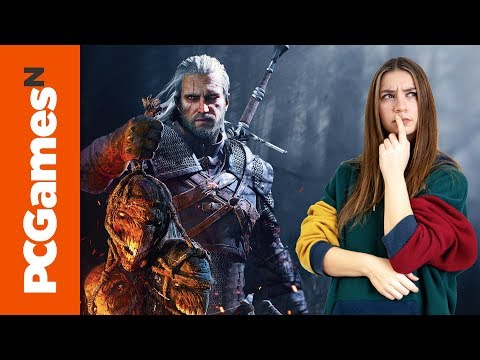 The best RPGs are:
Disco Elysium
When you awake in Disco Elysium after an obliterative night of drinking you're so hungover you can't even remember who you are. From thereon out it's up to you exactly what type of dishevelled, dysfunctional, disturbed detective archetype you want to be – this is what police games would be like if they were made by David Lynch.
Unlike many RPG games, Disco Elysium eschews any kind of conventional combat and entrusts all of its interactions to dialogue screens. As the game's opening makes clear, your rapidly assembled psyche isn't exactly stable, and Disco Elysium lets you play with each strand of thought, expand them, and use them to your advantage as you seek answers about a grim murder case.
And there you have it. From the finest classic adventures of yesteryear to the modern titans of roleplay, that's our list of the very best RPGs that the PC has to offer. It's certainly not a short list, but how could it be when there are so many gems to play?
Best of all, most of these games are due sequels in the coming years, so maybe this roundup will include the likes of The Witcher 4 and Cyberpunk 2077 the next time you visit. So what are you waiting for? Grab some potions, sharpen your blade, and make sure you don't take an arrow to the knee on your way out.