One of the best multiplayer games on PC has just got a bonus single-player scenario, which you can jump into for free. If you own Arma 3 and its Apex expansion, you can grab the newest update (1.98) on Steam for the low, low price of nothing – and with it comes the brand-new 'Old Man' scenario.
This new chapter adds "more than 10 hours of playtime", according to developer Bohemia Interactive, and puts you in the role of "a retired Legionnaire living on the South Pacific island of Tanoa" who has to "avert a catastrophic power play in the region". A new strain of malaria has broken out, forcing "yet another humanitarian crisis" – and there's a plot at the heart of the situation you'll have to address.
Arma 3 Apex: Old Man is set in a 100 square kilometre area of Tanoa's tropical terrain, and you won't have much to go by to get started on your mission – "just a few instructions". Gulp. "It's up to you to find your way around, gather intel, obtain weapons and equipment, and decide on the best tactics to accomplish objectives," the studio explians.
The scenario is designed to preserve an "authentic experience" in its gameplay, but the dev does reveal there are a couple of handy "convenience" features thrown in, such as being able to fast travel, wait, and skip time in-game. Nice.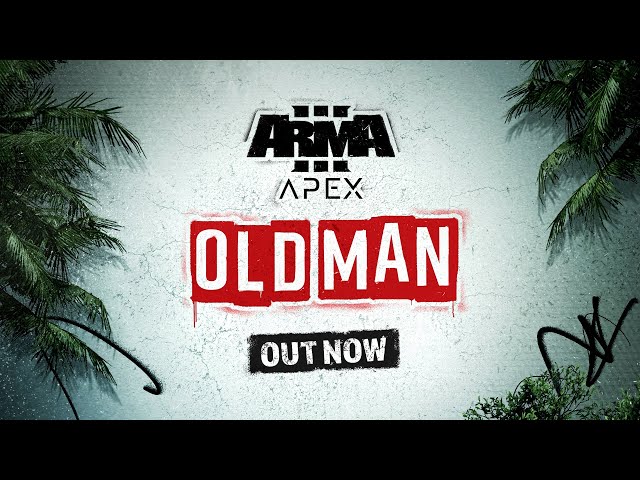 Best of all, you can tackle the new scenario more or less any way you want – while you're given a "varied set of objectives" how you accomplish them is totally your choice. "Just remember," the post advises, "all missions are a matter of life and death – so consider your tactics, prepare your loadout, and always have an exit strategy ready." Gulp.
Aside from the mission itself, there are also new goodies included in the update, such as some new static M2 .50 calibre machine gun variants and new community content creator assets, like "Tanoa CSAT reskin of the Zamak truck, a red beret, malaria-infected civilian characters, and various decals and inventory items".
Want to start the new Old Man scenario? If you already own #Arma3 and the #Arma3Apex expansion, you just need to download the latest Arma 3 update (1.98) on Steam. Afterwards, launch the game, go to SINGLEPLAYER in the main menu, click on SCENARIOS, and select "Old Man."

— Arma 3 (@Arma3official) April 14, 2020
If you're keen to jump in but don't already own Arma 3 and its Apex expansion, now might be just the time to pick it up – to celebrate the new content's release, the game and Apex are currently both on sale for 70% off on Steam.