Arma III is a highly realistic military simulation that focuses on managing the minutiae of the battlefield. Halo: The Master Chief Collection, on the other hand, is a first-person sci-fi romp across alien worlds, in which you play as the almost godlike Master Chief. The only thing the pair of games have in common is that they're both shooters, but a group of modders has somehow managed to bring them together.
Operation: Trebuchet is a total overhaul mod for Arma III that takes the game from its realistic roots and turns it into a Halo game. Check out the cinematic trailer further down this article – the scope of the mod is frankly astounding.
According to the mod's page on the Steam Workshop, Trebuchet "focuses on the struggles of the common soldier rather than the elite spartan warriors, allowing you to experience the Halo universe from a unique, brutal perspective." The total overhaul mod adds custom Halo UI, as well as some of the series' iconic vehicles.
The trailer, which was published late last month, takes the action from wintry skirmishes to an all-out coastal assault, transforming Arma's landscapes to fit the new sci-fi theme.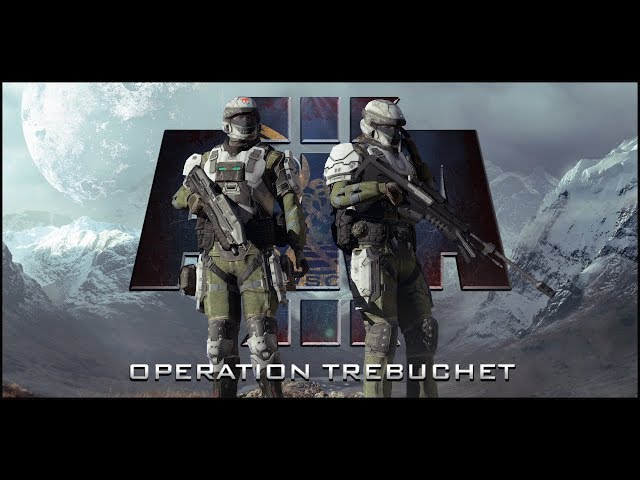 Operation: Trebuchet takes its name from the Halo universe – it was the Unified Earth government's military response to various civilian uprisings, taking place ahead of the series' Human-Covenant War.
Read more: This Arma mod brings Star Wars' AT-AT to the battlefield
To download the mod, you will of course need to own Arma III. From there, head to the mod's Workshop page. Once you've downloaded it, head to the Arma launcher, go to the mods tab, and enable Operation Trebuchet there. It's still in Alpha, and it sounds as though there's plenty of work left to do, but what's been achieved already promises an entirely unique Halo experience.
Sadly, we've recently learned that we're unlikely to get our hands on Halo: The Master Chief Collection until E3. Still, it's not that far away now…