You may have heard of the Kickstarter sensation Ashes of Creation. With the bold goal of revolutionising MMOs, it promised a reactive world in which a volcano may erupt and flatten a city on one server while lying dormant on another. It smashed its $750,000 funding goal in just 12 hours.
Ashes of Creation: Apocalypse is not that. But it is a standalone prequel, intended by developer Intrepid Studios to be a testing ground for new systems, as well as a robust, battle royale-esque action game in its own right. It entered Steam Early Access last week and offers solos, duos, and squads, with additional modes like castle siege and horde planned for the future.
Because of the ambitions and the tech planned for the MMO – which is still coming some time in the future – Apocalypse offers several features that stand out in the genre. These include magic that can blow up buildings and gryphons with which to fly around the map. Speaking of which…
We've got 200 codes for the gorgeous Nighthunter Gryphon skin to give away, as well as 1,000 flashy cloaks which you can go ahead and take, just for you being you. Like the game's other purchaseable cosmetics, these will offer no gameplay benefit, but they'll look cool.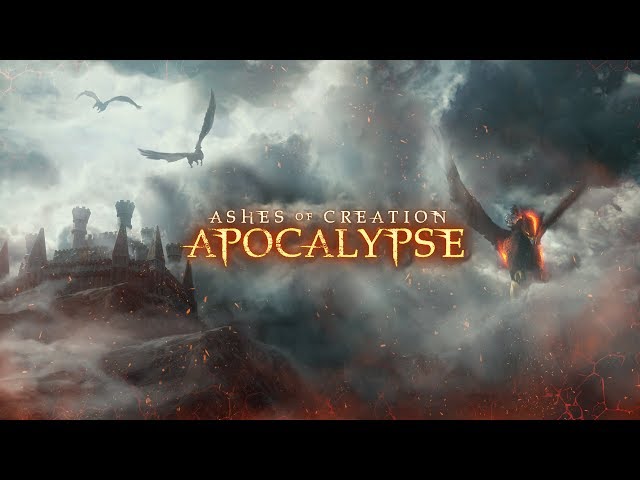 Just to be clear, the Gryphon giveaway is luck-of-the-draw – 200 winners will be chosen at random from all entrants. The Cloak is first come, first served – as long as there are still codes available, you'll get one just by entering.
Sound good? If you want to win then you need to enter the competitions via the widgets below. Complete the one action available and you're done. We'll also need your email address so we can send you a code upon winning – we won't send you spam, we promise. Please read our terms and conditions before you enter.
Ashes of Creation Apocalypse Nighthunter Gryphon giveaway

Ashes of Creation Apocalypse cloak giveaway

While you're here, give us a Like over on the PCGamesN Facebook page, or follow us on Twitter, and we'll keep you up to date on all our future giveaways.