Looks like the Asus ROG Ally might be a true Steam Deck competitor after all, as the top-spec AMD Z1 Extreme variant could cost $699.99. That's only $51 more than Valve's 512GB handheld, but an even cheaper base model may flank Valve's lineup with a lower price tag.
We recently got a hold of Asus ROG Ally specs, and the new handheld gaming PC on the block has impressive innards. Armed with a seven-inch 1080p 120Hz display and the aforementioned AMD Z1 APU, the mini rig could snatch the portable performance crown. That fact alone won't necessarily help Asus take on the mighty Steam Deck, as Valve's pricing is arguably what gives it an edge.
However, as we've already covered above, there's reason to believe the ROG Ally will actually take the price fight to the Steam Deck. A report by The Verge cites various sources that point towards the $699.99 MSRP, including an early Best Buy listing, data provided by reliable leaker Roland Quandt, and a leak by SnoopyTech via Twitter.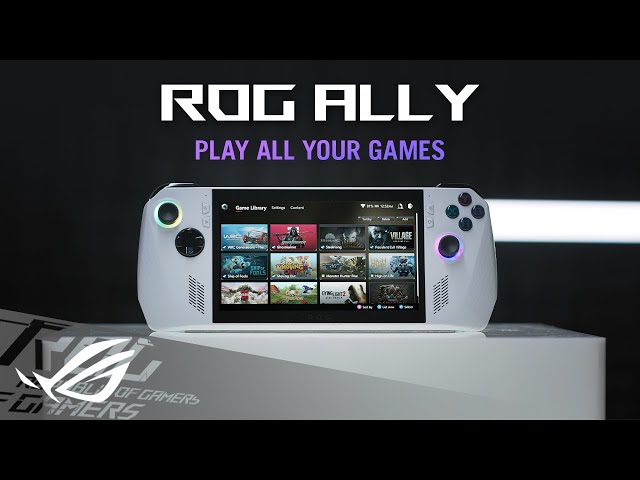 So, we've established that the top ROG Ally model probably won't cost much more than its Steam Deck counterpart, but what about the non-Extreme model? Well, we doubt the handheld will match Valve's 64GB MMC model MSRP, as $399 feels a bit too low. That said, there is a chance the vanilla AMD Z1 variant will target Valve's $529 middle child – a move that would bolster the company's chances within the handheld PC ring.
Of course, it's worth reiterating that the above pricing is based on rumours, speculation, and a sprinkle of wishful thinking. Asus hasn't shared a solid ROG Ally price yet, but the gaming PC giant specified that its handheld would cost "less than $1,000." Theoretically, that means a $999 tag is still a possibility, but premium pricing could be an unforgivable pitfall.
We're keeping a close eye on the Asus ROG Ally, as it's shaping up to be one of the best handheld gaming PC options on the market. Matching Valve's competitive pricing might be enough to shake up the portable scene entirely, something that could influence the price of the eventual Steam Deck 2.
Planning on holding onto Valve's handheld for now? Check out the best Steam Deck accessories and put together a perfect portable setup.