The Asus ROG Ally could be the greatest Steam Deck foe yet, as the company says the handheld is twice as fast while running at 35w. Naturally, we'd suggest waiting for independent benchmarks before getting too excited, but the claims make sense given it'll use the "fastest AMD APU" on the market.
The Steam Deck isn't the only handheld gaming PC on the market, but the Asus ROG Ally has a big brand name and bigger ambitions. On the outside, it's a flashy portable that's laced with RGB lighting and a snazzy shell. However, the Windows 11 device seemingly backs up its sense of style with high-spec substance, and early impressions point towards it being a premium powerhouse.
In a new Asus ROG Ally preview video, Linus Tech Tips takes the upcoming handheld PC for a spin. While the YouTube channel's main star says he can't share any in-game frame rates, he does relay Asus' own claims. As mentioned above, the portable can apparently double performance over and above the Steam Deck at 35w, while pulling off 50% faster speeds at 15w.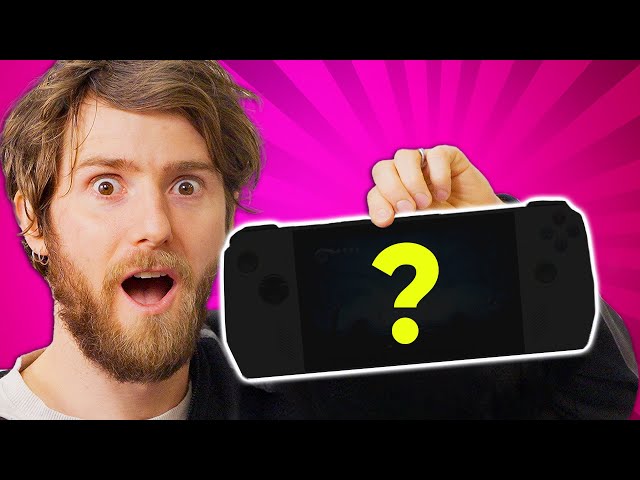 Again, we've got no solid performance figures to work with right now, but if impressions are anything to go by, Linus exclaims that Horizon Zero Dawn gameplay looks "flippin' awesome". He also comments that "at seven inches, 1080p looks crazy sharp," and it doesn't look like the visuals come with notable frame rate caveats.
Linus shouts about smoothness a lot throughout the video, but he also tries out playing it on a big screen using an Nvidia RTX 4090 and an ROG XG Mobile eGPU enclosure. The setup is probably going to cost you around $2,500 USD, so praising it for handling 4K gameplay is perhaps slightly redundant. Yet, the fact you can seemingly squeeze what feels like "well over 60 frames per second" using Asus' docked setup is an idea worth exploring, particularly if you're considering buying the best gaming laptop for at your desk and on the go.
Early peeks at the Asus ROG Ally hammer home the fact that this handheld isn't a Steam Deck competitor in terms of cost. Sure, we'll need to wait for price information to pop up, but it feels like it'll serve as an all-in-one desktop, laptop, and portable console replacement. In other words, it could be a winner if you've got a chunk of change and no existing hardware sitting around.
It could be a while before the Steam Deck 2 arrives, and Valve's original handheld still has a bright future ahead of it. If anything, higher-priced players entering the portable PC gaming space should simply help drive up competition and offer more choice, and Asus certainly knows its stuff when it comes to mobile gaming tech.
Featured image credit: Linus Tech Tips.