The latest episode in our Battlefield V Unsung Heroes series centres on a British criminal freed from jail on one proviso: he uses the same penchant for explosives that got him locked up in the first place to deal a heavy blow against German Luftwaffe forces stationed in North Africa. The mission: get in, cause as much damage as you can, then scarper. But will letting a volatile criminal loose behind enemy lines prove to be a genius move, or disastrous?
That all depends. In this War Story, one of four single-player campaigns in Battlefield V, events can diverge dramatically. There's freedom in how to approach the mission, whether you want to scope out foes from afar using your binoculars before silently dispatching them at close range with your combat knife, or loot a German machine gun and take them to task in the most overt way possible. Hey, if the enemy didn't want you to blow anything up, they wouldn't have left red fuel barrels everywhere.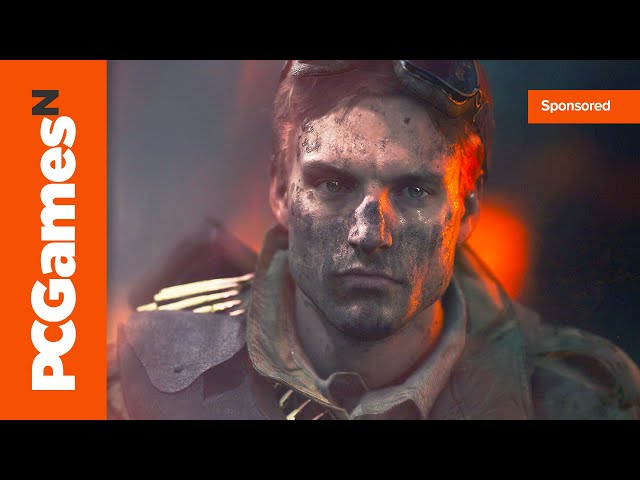 And blow up things you will. Despite this being cinematic and directed as opposed to the more freeform multiplayer, there's still a lot wiggle room to do what you want. That's owing to the large size of the map, the open space between objectives, and the conveniently placed vehicles allowing you to joyride from A to B. Under No Flag, as the mission is named, will always feature gorgeous surroundings, cockney accents, and rousing explosions of crucial German supplies, but everything in between? Well, you'll have to watch and see how it all goes down in this episode.
This is just one of Battlefield V's War Stories. The game features other cinematic looks at some of the unseen battles fought across the world in the 1940s, and we'll be revisiting the single-player campaign in another episode of Unsung Heroes soon.