Bellwright is an upcoming survival game we at PCGamesN got the chance to see at Gamescom 2023 and, with clear inspirations from Mount and Blade, Medieval Dynasty, and even Rimworld, it could be an absolutely stellar Steam Early Access Launch. Check out what we thought, and what the team at Donkey Crew had to say about Bellwright, below.
While at Gamescom 2023 I learned all about what Bellwright is while seeing live gameplay and chatting with Donkey Crew CEO and creative lead Florian Hofreither, who described it to me as an open-world sandbox about slowly building up a medieval village, defending it against raiders, recruiting skilled townsfolk, and having a main quest all about revolution that you can, actually, ignore.
So I asked what fans of similar games to Bellwright should expect, and where it draws its inspiration from.
"From Rimworld we took the management," Hofreither begins. "We really like the relationships between people, and from Medieval Dynasty we wanted to look at the building, with some of the combat of Mount and Blade too.
"One that really also inspired me was Subnautica," Hofreither adds. "As I feel they leaned into survival and made it approachable. Before Subnautica survival games were very messy."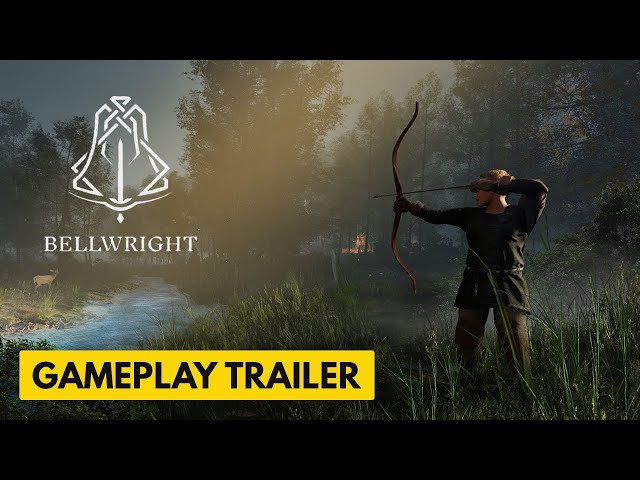 From what I saw of Bellwright, there's a lot going on, but I was most impressed by some of the NPC and building mechanics. It'll take you multiple in-game days, manpower, and resources to build certain large structures (think a watchtower), as Donkey Crew found that there wasn't really any decision-making if buildings were put up fast. You need to decide in advance if the time it takes to build something is worth it, or build it enough in advance to make sure it's done.
Each NPC can have multiple jobs, and these can help with specific tasks around your settlement. Lumberjacks can help move logs for building and break them down, for example. So recruiting a good mix of professions is also key to survival.
You can wishlist Bellwright on Steam right now, with Donkey Crew telling PCGamesN that the Steam Early Access release date should fall in December 2023, although as of right now it could go into 2024.
As Bellwright contains a lot of ideas across different genres, survival included, you might want to check out the best open-world games and RPG games on PC while you wait, with both lists sure to keep you busy.