Diablo: Immortal will not be an isolated case. Blizzard executive producer Allen Adham confirms that the publisher-developer is "working on new mobile titles across all of our IPs" in response to a shift in playing habits away from desktop.
Here's Adham's comment in full:
"Many of us over the last few years have shifted from playing primarily desktop to playing many hours on mobile, and we have many of our best developers now working on new mobile titles across all of our IPs. Some of them are with external partners, like Diablo: Immortal, many of them are being developed internally only, and we'll have information to share on those in the future. I will say also that we have more new products in development today at Blizzard than we've ever had in our history, and our future is very bright."
Adham was speaking at a press conference at BlizzCon a couple of weeks ago, but the recording has only found its way online in the past week (via Reddit and GamesIndustry.biz, to whom, thanks).
You can check out the video below.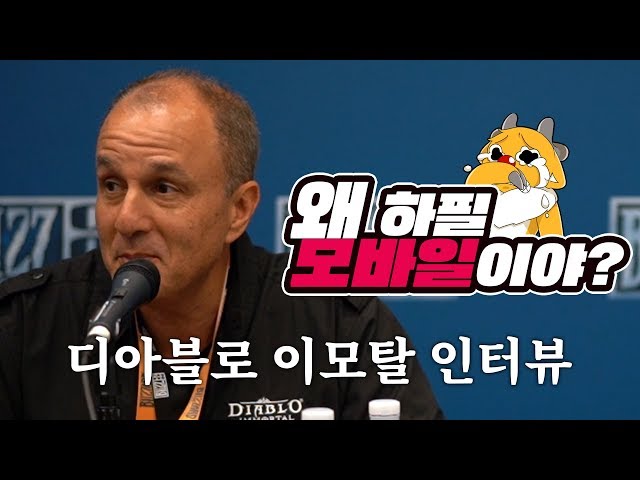 .be&t=2m9s
While this news is likely to alarm the Blizzard faithful, whose fury at Diablo: Immortal's announcement is now well-documented and has even affected the stock market, it's important to emphasise the latter part of Adham's statement. Blizzard has more games in development now than ever in its history; the fact that some of these are mobile games doesn't necessarily mean they're coming at the expense of core PC games. Given that Blizzard has all-but confirmed Diablo IV and a Diablo II remaster, it seems they're coming as well as the games that we want to see, and will likely make a truckload of money that will be reinvested in further development.