Stardew Valley and V Rising – not two games we would immediately put together. One is an idyllic, pastoral life simulator, set in a pixelated rural village, while the other is an online multiplayer vampire game where you massacre dozens and gorge on their blood. But an upcoming management game, that's available to wishlist now on Steam, alongside a tasty new trailer, somehow manages to make Stardew Valley plus V Rising equal promise.
Bloody Hell Hotel (we're not being impolite – that's what it's called) comes from Untold Games, which you may know as the creator of puzzle-platformer Darq. The premise comes straight from a Tim Burton or a Guillermo del Toro movie. As a vampire who's been asleep for centuries, you awaken to find your once grand, baroque mansion in dire disrepair. You need supplies, cash, a complete interior makeover – but most of all, blood.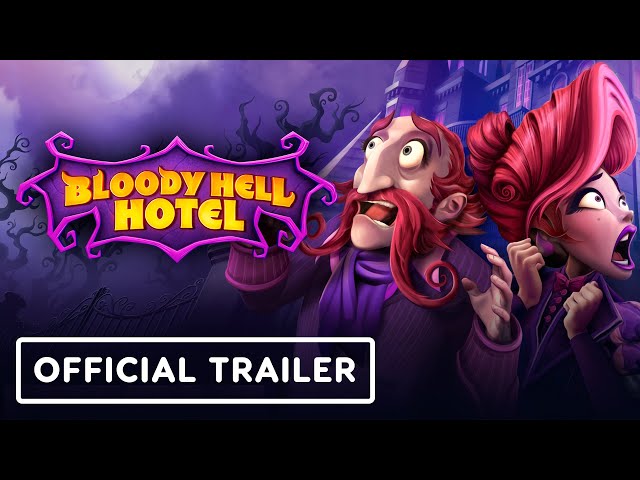 The objective is to turn the mansion into the best possible hotel in order to attract unsuspecting mortals, and then sneak into their rooms to stealthily – or sometimes not so stealthily – empty their veins. You've got to manage your staff, scrounge the dungeons beneath the mansion to find supplies for building, and provide high-quality room service via cooking and farming mechanics. But remember, ultimately, it's all about getting your fangs on that sweet, sweet red – as Untold puts it, "Renovate. Customise. Feed".
Bloody Hell Hotel doesn't have a release date yet, described by its developers as due for launch "when it's bloody awesome". However, you can wishlist it on Steam now. You can also try out some of the other best management games on PC, or some of the best vampire games. There are also the best horror games on PC, and if you fancy trying out V Rising, our thorough guide on tips for V Rising beginners will make sure you don't suck. Or maybe that you do.