Borderlands 3 is out just next month, almost five years after the release of The Pre-Sequel – and a full seven years after Gearbox's own previous entry in the series, Borderlands 2. That's a long time in the games industry, with many shooters similar to Borderlands releasing in the franchise's time away. We spoke with Borderlands 3 producer Chris Brock about how titles such as Destiny and Titanfall have influenced it, but he's actually more surprised that these games "haven't cribbed a bit more from us."
We spoke to the producer of Borderlands 3 at Gamescom about Gearbox's various competitors – loot shooters such as Destiny or The Division, or other regular shooters such as Titanfall or Apex Legends. Brock confirms that "there are things we've learned from those games", specifying that Gearbox needed to "understand what they're doing, and what works and what doesn't work" before the team could start "understanding what we are, being comfortable with the game that we made".
Features that players look at more closely now, such as endgame content, are points that Brock considers "something that we should definitely be aware of". He particularly points to Titanfall and Destiny as having "wonderful shooting mechanics", and how, with Borderlands 3, Gearbox had to aim to be at least as good as those two. "We don't want to have a bajillion guns and they handle bad."
However, while Brock was happy to note the various influences on Borderlands 3, he was more shocked that those games hadn't been influenced more by the Borderlands series itself. "There are times that I wondered why some of those other games haven't cribbed a bit more from us," he says.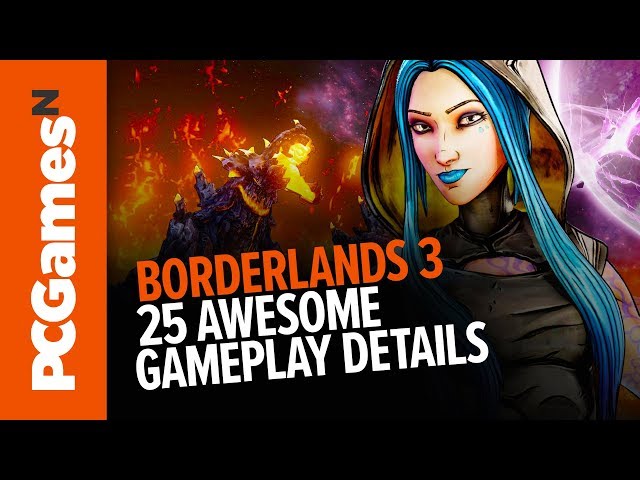 "To me it's actually really important that I shot, I killed that enemy, it dropped loot, it's over there, I can look at that loot, and see what it is and pick it up and use it. It feels like if you're a loot-based game, that's very important."
Brock also talks about the missions in other games, and believes that Borderlands often has more imaginative quests – which apparently players agree with. "We keep hearing from people who say 'we like these unique, bespoke missions that are quirky and weird, and one-off and strange'. And we like making those. It's less systemic, it's harder to make a lot of them, but it's worth it."
Borderlands 3 is out on September 13, and time will tell if other games steal more from it this time.