Borderlands 3 ECHOcast is an extension for Twitch that allows you to link your Borderlands and Twitch channel in order to get free loot while watching Borderlands 3 streamers. This kind of interaction between playing and watching a game is unparalleled, but the main thing you need to know is that if you watch a lot of Borderlands streamers then this will help you grind gear when you're not able to put time into playing the game itself.
In addition to this, you'll also be able to use the Borderlands 3 ECHOcast extension to browse a streamer's gear, abilities, and more. That means you don't need to ask the streamer for details on what they're using or what weapons they have access to, so everybody wins.
However, while it's fairly easy to get the ECHOcast extension working to the point where you can look at your favourite streamer's build, there are a couple of extra things you need to do in order to claim loot from rare loot chest events.
Here's how to get the Borderlands 3 ECHOcast extension working:
The first thing you need to do is sign up for a SHiFT account then you need to set one up by heading here. These are totally free to set up and are also important for using Borderlands 3 Shift codes so it's worth signing up for if you plan on playing the game when it releases.
Secondly, you'll need a Twitch account. Note: this doesn't need to be a Twitch Prime account so this is also free. Once again head here to sign up.
Now you just need to link the two. Head to your SHiFT profile page and click on the Twitch logo. There'll be a set of instructions to follow that are easy enough to complete.
With that done, all you need to do is go watch one of your favourite Borderlands 3 streamers – make sure you're watching on theatre view or fullscreen – and provided they have the ECHOcast extension on, you should get the prompt to grab the extension yourself.
Look for the Vault logo on the stream to toggle ECHOcast.
When it's active, you just need to watch the stream, and when the streamer opens a rare loot chest it will activate an event on the stream. Once the streamer opens a rare chest you have only 30 seconds to opt into the event.
If you're one of the winners, the extension will notify you and give you 30 seconds to choose which of the items from the chest you'd like to receive. That item will automatically be added to your Twitch-linked SHiFT account so that you can claim it from your in-game mailbox.
All loot is scaled to your level when you retrieve it from your in-game mailbox.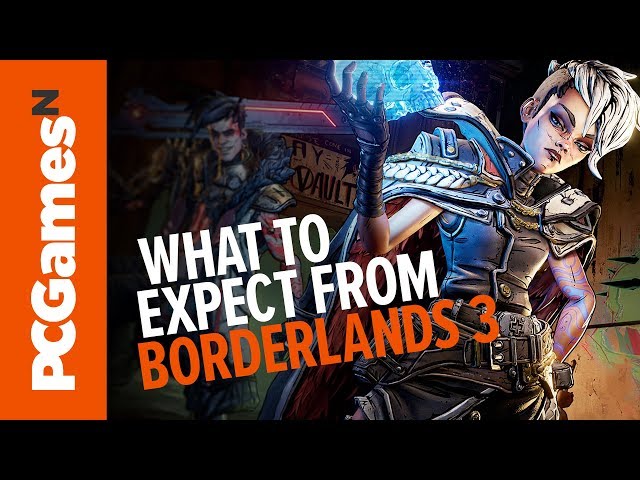 And there you have it, everything you need to know about getting the Borderlands 3 ECHOcast stream running for yourself.