August 2, 2019 Cross-play between PC and consoles is now confirmed, and will have "matchmaking by peripheral".
Infinity Ward had previously said that it was looking into cross-play support across PC and console for Call of Duty: Modern Warfare – which is set to release later this year – and now we finally have full confirmation. Modern Warfare PC owners will be able to cross-play with PS4 and Xbox One players – and Infinity Ward has an interesting way of matchmaking the three groups.
The studio said back in May that it had "plans for Modern Warfare to be played together across PC and console through cross-play support." While that wasn't a full confirmation – as console manufacturers such as Sony have often made it difficult for games to launch with cross-play – most of the obstacles seem to have been overcome and Modern Warfare will launch with cross-play.
The only final difficulty is one of matchmaking, as keyboard and mouse users often have an inherent advantage over gamepad users, but Infinity Ward have a clever solution – matchmaking based on controller.
DualShockers spoke to Multiplayer Design Director Joe Cecot, who confirmed cross-play and that it would have, "matchmaking by peripheral, so if you're a keyboard player you're going to play with other keyboard players." He then notes that gamepad-using players can opt in to the keyboard game if they wish, but then they have to use it for the match. "Once you've chosen it, it's locked in."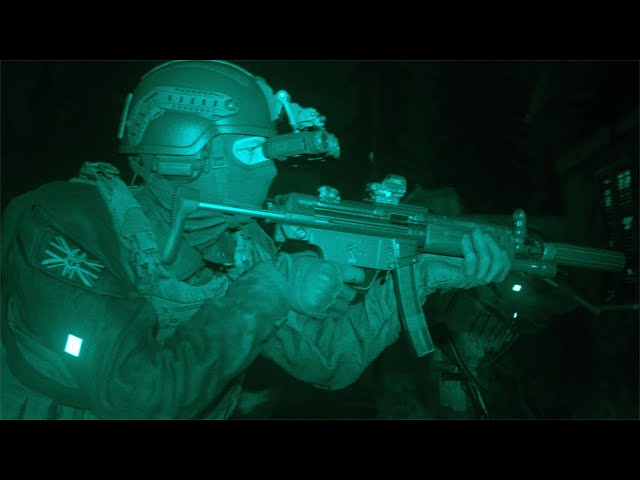 Activision also dropped some further information on what Modern Warfare PC players can expect in terms of customization options. The publisher described the PC port as "fully-optimized", and will include options such as widescreen and multi-monitor support, an FOV slider, and HDR support – presumably thanks to the new engine the game's running on for the first time since 2005, which should also mean ray-tracing.
Thankfully, Activision also confirms customizable controls too, including rebindable inputs, simplified key binding, and – perhaps most excitingly – "advanced mouse options". Life is good.