Last week, Call of Duty: Modern Warfare developer Infinity Ward showed off livestreamed gameplay of the upcoming title's new 2v2 PvP mode, Gunfight. Last night, the team posted a new video, showing off raw footage of the game, in response to requests from the community.
The video, which you can check out for yourself further down this article, shows two teams duking it out on a relatively contained woodland map, with plenty of cover to allow players to duck in and out of enemy lines of sight. Later on in the trailer, the action moves to a warehouse, and from there into what looks like a prison compound. As well as a look at the new maps, however, there's also a runthrough of an impressive arsenal of weapons, some of which we haven't seen before.
The trailer shows off everything from snipers and scoped pistols to assault rifles, shotguns, and what looks like an LMG. That last example seems pretty powerful, as its bullets blast through the wall of a metal crate to secure a kill in one round.
The mode looks very fast-paced, and many of these rounds last for just a few moments. At times, it's a little reminiscent of Counter-Strike: Global Offensive – flanking routes and positioning suggest that communication will be key to success – but much quicker.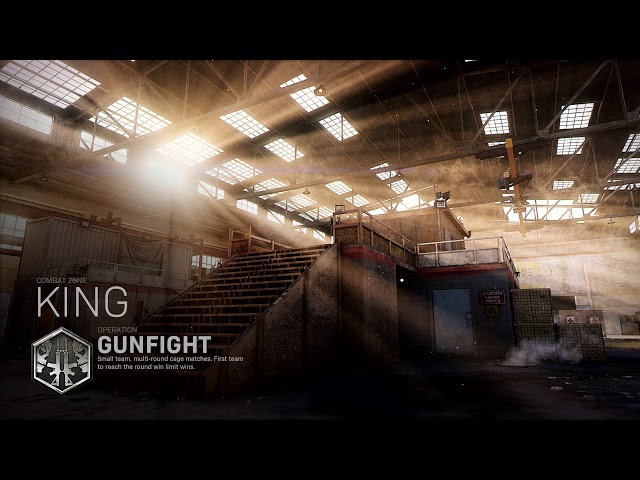 I'm also impressed by the gunplay – the weaponry on show in the trailer seems to pack a real punch, especially when not underpinned by the chaos that, to my untrained eye at least, seems to define Call of Duty multiplayer.
If you're keen to see more, then Infinity Ward has you covered. In the description below the trailer, the studio says that Gunfight is "only a fraction of what's to come," and that more information will be shared during the Modern Warfare's multiplayer gameplay premiere on August 1.