The Call of Duty: Modern Warfare multiplayer beta recently went live on PlayStation 4, but we on PC have to wait another week before we can get to flashbanging and downing tangos. I'm assured these terms refer to throwing grenades and killing terrorists rather than a hen do on a Mediterranean cruise.
Anyway: the beta comes to PC on September 21 and we have 50 codes to give away. We recommend shooter fans check it out – when we went hands-on with Modern Warfare's multiplayer, we deemed it "as brilliant as the original."
And by "original", we of course refer to CoD 4: Modern Warfare – the 2007 classic that propelled the series to the forefront of the shooter genre. Developer Infinity Ward says Modern Warfare 2019 is a fresh take on the 2007 premise – the campaign promises to be as close a look at the harsh reality of war today as videogames can achieve. Its multiplayer, however, is the same fast-paced bombastic fun.
To get a sense of the vibe, check out the multiplayer beta trailer: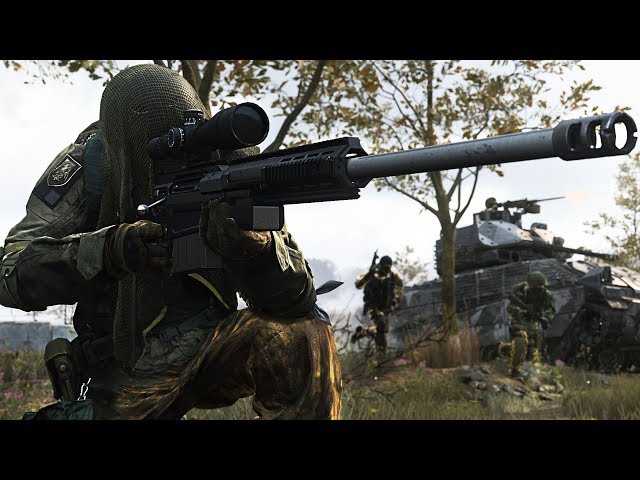 Sound good? If you want to get involved then you need to enter the competition via the widget below. Complete the one action available and you're done.
We'll also need your email address so we can send you a code upon winning – we won't send you spam, we promise. Please read our terms and conditions before you enter.
While you're here, give us a Like over on the PCGamesN Facebook page, or follow us on Twitter, and we'll keep you up to date on all our future giveaways.
We'll let you know via email early next week if you've won. Best of luck, and remember: if you're getting beasted, just memorise the NATO alphabet, put on a headset, and yell out random letters to your teammates. They'll love that.