After weeks of not-so-subtle teases, Activision has officially announced Call of Duty: Warzone. The latest entry into the field of battle royale games is coming as both a free update to Call of Duty: Modern Warfare, and as a standalone, free-to-play release in its own right. Both versions of Warzone are set to launch on March 10.
The Call of Duty: Warzone release time is set for 12:00 PDT / 15:00 EDT / 19:00 GMT if you want the standalone version, which will be a hefty download of 80-100GB. All Modern Warfare players will also get the Warzone mode as a free update at 8:00 PDT / 11:00 EDT / 15:00 GMT – that download will be in the 15-22GB.
Warzone's main battle royale will feature 150 players, and when you die you'll enter the "Gulag" – an arena where you've can earn a second chance by beating another fallen player in a one-on-one battle. Plunder mode has squads across the map compete to earn cash through looting, killing other players, and completing specific objectives through contract.
The map – made up of new areas and a selection of familiar Call of Duty locations – features a number of vehicles, including ATVs, tactical rovers, SUVs, cargo trucks, and helicopters.
Warzone also features unified progression with Modern Warfare, including all that game's battle pass unlocks, customisation items, and weapons – as well as similar cross-play support.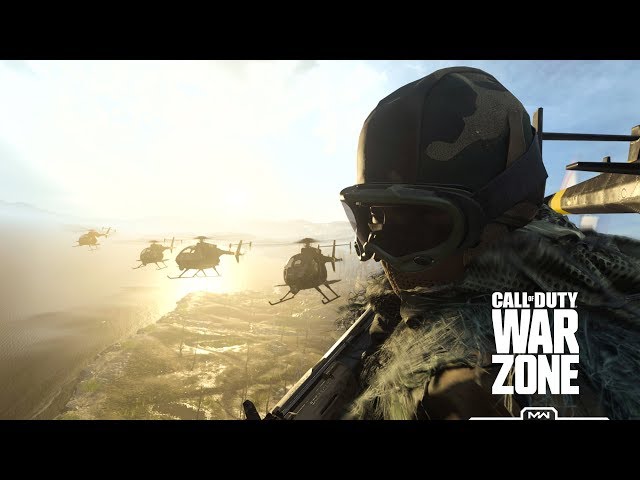 Check out the official site for further details, or take a look at the trailer above.