Next time your mates are around and you want something to play together, boot up Castle Crashers. The iconic 2D arcade adventure is statistically one of the best games, never mind indies, of 2012 and it still holds up today. If it's not in your library, or you just fancy a revisit on PC, you can nab it for just $3 right now, and it's worth every penny.
With a remaster dropping in 2015, Castle Crashers is a colorful beat-'em-up that stands the test of time. You can play this co-op game from The Behemoth solo, but mindlessly thrashing enemies with up to three friends, and then having to fight among yourselves for each of the princesses, never gets old.
While A Way Out and It Takes Two offer up co-op experiences that twist more of the genre as a whole, it's the chaotic simplicity of Castle Crashers, executed to perfection, that makes it a classic. So this is a Steam sale you don't want to miss.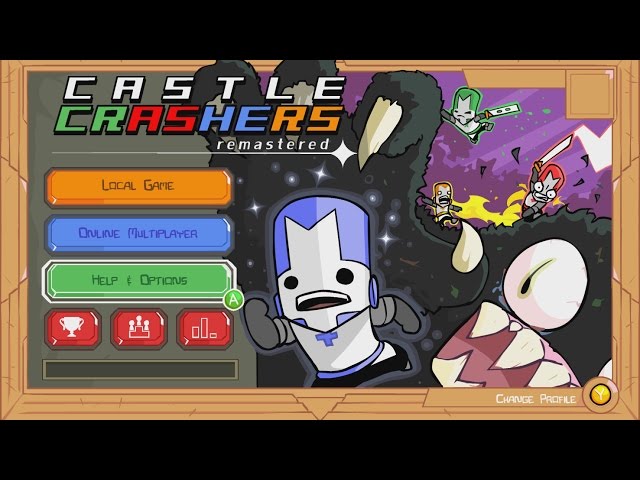 The sheer number of knights and weapons available in Castle Crashers also makes for a bevy of customization options for you and everyone else playing. It's a simple little thing that goes a long way, and helps the gameplay feel fresh on top of all the enemies and levels you need to fight your way through.
According to SteamDB, Castle Crashers is also the fifth top Steam release of 2012, putting the indie game only behind Hotline Miami in terms of the genre. Both are also behind Dishonored for that year, but I don't think either could ever touch Arkane's immersive sim masterpiece.
We're sorely missing a lot of experiences like Castle Crashers these days, but games like TMNT Shredder's Revenge remind us that they do still exist if you know where to look.
You can pick up Castle Crashers for just $3/£2 until Wednesday, November 8, as the game has a markdown of 80%. The Steam listing also has a bundle with BattleBlock Theatre, the next game from The Behemoth that's equally as chaotic and charming, but with an entirely different set of ideas.
If you want even more like Castle Crashers, we've got the very best of indie games and multiplayer games currently on PC, both of which should keep you and your pals busy.