Retro-inspired horror game Christmas Massacre is apparently "too crazy" for Nintendo Switch and Xbox, as the PS1-looking Puppet Combo game is coming to PlayStation and is already available on Steam. With a Christmas tree that tells you to kill, the game from the solo developer behind cult classic Murder House appears to have been rejected from multiple other console storefronts.
Puppet Combo has announced that Christmas Massacre is coming to PlayStation consoles on Friday, November 17 later this month, adding that it won't be coming to Xbox or Switch. That said, you've been able to play the game on PC via Steam since 2021, along with Puppet Combo's other horror games.
When asked if Christmas Massacre would be coming to further platforms, Puppet Combo's only developer Benedetto Cocuzza says "No it's too crazy for Switch [and Xbox]" in identical but separate posts to X/Twitter (via VGC).
This sounds like Puppet Combo put the Steam game up for consideration on all three console platforms but only managed to get Christmas Massacre approved for PlayStation, likely due to the game's visuals and themes.
In Christmas Massacre you play as Larry, a man whose talking Christmas tree tells him to kill people. Inspired by classic '80s slasher films and adopting a "crusty" retro PS1-style, you'll use an arcade stealth system to kill every NPC in each level. Despite the aged visuals, it's incredibly brutal.
With that, I can understand why both Xbox and Nintendo Switch might have rejected Christmas Massacre from sale on their platforms. That said, if you want to try the game out for yourself it was released on Steam in 2021.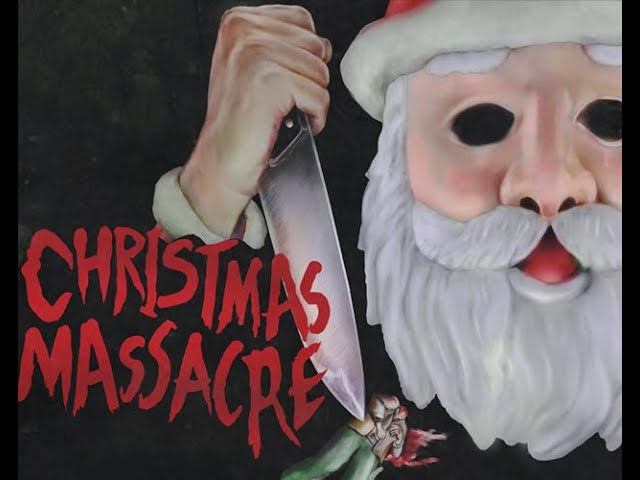 Puppet Combo has made a lot of low-poly horror games over the last decade, with many being cult classics of the genre, and you can find a handful of them on Steam, or go to Puppet Combo's Patreon for access to other games too.
Halloween and spooky season might be over, but that shouldn't stop you from wanting to check out all the best VR horror games currently available on PC, or you can check out the best free Steam games if you don't want to be scared opening your wallet after buying too many games.