Call of Duty: Mobile – the long-overdue free-to-play mobile game spin-off of the franchise – launched on Android and iOS last Monday, October 1. We already knew it was going to be popular beforehand – apart from the fact that it's the enormously popular Call of Duty series going properly on mobile, analyst Daniel Ahmad noted that it had over 16 million pre-registrations in China. This is despite the fact that it had, at the time, not yet been approved for release there.
We don't see why there would be, but if there was any concern that Call of Duty's popularity wouldn't extend to mobile platforms, those concerns have just been blown away. Early yesterday statistical firm Sensor Tower (via Windows Central) revealed that it had tracked Call of Duty: Mobile's downloads at a whopping 20 million.
Later in the day, publisher Activision weighed in, and confirmed that this number was incorrect – COD Mobile has actually been downloaded more than 35 million times in just four days. Pretty impressive stuff.
Activision reports that this milestone was hit "faster than any other mobile First Person or Third Person Action games on App Store and Google Play" – which presumably includes the likes of COD Mobile's main competitors Fortnite and PlayerUnknown's Battlegrounds.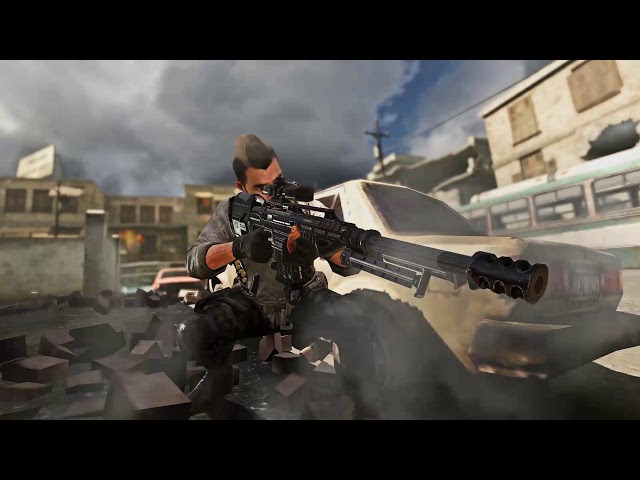 Apart from this impressive feat, Activision's president Rob Kostich added that the game was also "on its way to becoming the #1 ranked iOS app in downloads overall – not only among games, but also among all apps, in 100 countries and regions." The game's not even available yet in mainland China, where mobile games are especially popular – despite COD Mobile being made with the help of Chinese publishing giant Tencent.
If you want to try Call of Duty: Mobile but don't fancy playing a shooter with those iffy touchscreen controls, you can actually play it on PC with mouse and keyboard – which'll probably give you a slightly unfair edge against most players.