The way Astralis rose from the ashes to dominate in 2018 could well be made into a movie.
Their journey to become the undisputed champions of Counter-Strike: Global Offensive this year has had its twists and turns, but no one can take away the fact that these five Danes have won 10 trophies in just 16 tournaments. And, if you look back on their year in esports, it tells you a lot about just how determined the team of five are, and how the Astralis era arrived.
Astralis' star AWPer, Nicolai 'dev1ce' Reedtz, returned to action at the start of the year, after taking some time out for medical reasons. He came back to a team who were playing different roles in his absence but, despite making some big plays, he and the rest of the team were sent packing from the ELEAGUE Boston Major.
And if that poor start to the year wasn't enough, rifler Markus 'Kjaerbye' Kjaerbye suddenly decided to sign with Danish rivals North in February. With very little time left to find a replacement, Astralis opted for Emil 'Magisk' 'Reif – a player who had stints on North and OpTic Gaming. Counter-Strike analysts didn't think much of the signing at the time, but this is where Astralis' dream to the stars truly began.
The new roster traveled to France for Dreamhack Marseille, where they went on to win without dropping a single map. Their impressive utility control, map pool, and communication are only some of the reasons Astralis come out on top constantly, and they proved they are the better team by beating their challengers week in, week out.
This was meant to be the year of FaZe, of MiBR, or even Cloud9, but it wasn't. Astralis worked hard to get them in pole position, and once they were there, refused to give it up. They've broken records for most number of weeks to be ranked world number one, they were named Esports Team of the Year at the Esports Awards, and they even went on to win the first IEM Grand Slam.
Turtle Beach, who sponsor Astralis, spoke to Lukas 'gla1ve' Rossander, Peter 'dupreeh' Rasmussen, Andreas 'Xyp9x' Højsleth before their wins at ESL Pro League 8 and Blast Pro Series: Lisbon to see what they've made of their incredible 2018.
The team touch on their impressive winning streak on Nuke in the video, which they attribute to their communication powered by the Elite Atlas Pro headset.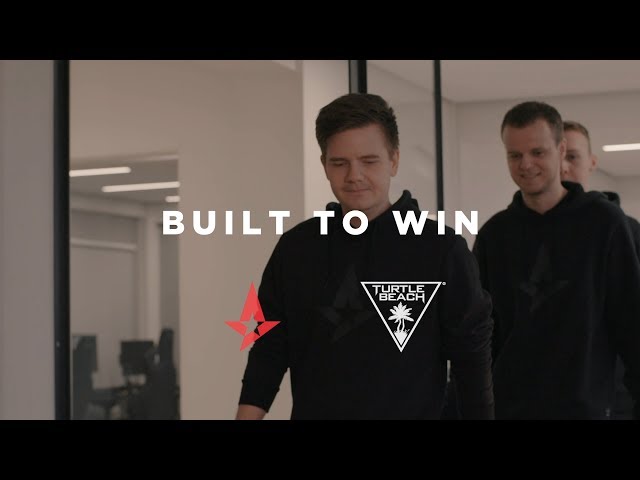 Astralis return to action to defend their title as the best Counter-Strike: Global Offensive team in the world at iBUYPOWER Masters in California on January 19. If you can't wait until then and want to improve your game, check out the Turtle Beach Star Tips series for tips from the world number ones.