When is the Crimson Desert release date? First announced in 2019, Crimson Desert is a story-driven adventure from the team behind the Black Desert MMORPG. Four years since its initial reveal, there's still a significant wait ahead for the Crimson Desert release date following an indefinite delay in July 2021. The devs cited the "need to dedicate more time to added new ideas for an even deeper, more enriching game."
We now know that the enrichment process includes petting dogs, carrying sheep around on your shoulder, and fighting giant crabs in the magical action-adventure game. I mean, what more could you ask for, really? Based on the gameplay footage we've seen of Crimson Desert so far, it does seem as though nature and animals play a massive part in the world of Pywel. The region looks at first glance like an ancient medieval continent, but it soon becomes apparent that it's filled with magic and mystery. Here's everything we know about Pywel and the Crimson Desert release date so far.
Crimson Desert release date speculation
Following the delay announcement in July 2021, there's currently no planned release window. However, judging by what we saw from the Gamescom gameplay trailer in August 2023, we expect a Crimson Desert release date in late 2024.
With the Gamescom reveal, we can be sure that Crimson Desert is still in development as Pearl Abyss is now confident in sharing more information with the community. Most of the trailer features in-game 4K 60fps footage, a first from the developers since announcing the game. As such, it's safe to assume that we could be nearing a release date announcement. The fact that the devs chose not to announce the release date during Gamescom suggests that it isn't going to be any time soon though, hence the speculation of a release window sometime in 2024.
Crimson Desert story and setting
Crimson Desert takes place in the war-torn, medieval realm of Pywel which is split into many regions, each with its own class of people fighting to survive their harsh reality. Pywel's King was taken ill and lies in a coma, leaving the people of the land to seek independence or build their own power in the ensuing chaos. You must rise above and become a respected mercenary, seeking out other fighters throughout the land to help keep the most despicable and power-hungry foes in their place.
Outside of this realistic and archaic world appears to be something far more extraordinary, as a post on the Crimson Desert site states that "tales are spoken of beings from a distant world, perhaps even a world that exists in a time yet to be." Given some of the gameplay clips we unravel below, it seems uncovering this new world is part of your Crimson Desert story – alongside bringing peace to the land.
Crimson Desert gameplay
Combat is pushed as the most pivotal part of Crimson Desert, with a focus on weapons as discussed in a Pearl Abyss news post. Given the balance of the magical and medieval in Crimson Desert, any mix of weaponry can make up your custom arsenal, from swords and handaxes to guns and cannons.
Crimson Desert can be played in single-player or multiplayer as you recruit others to join your band of adventurers on your journey to right the wrongs of the realm. Either way, events unfold as you make decisions, and everything you do has a direct impact on how your story plays out.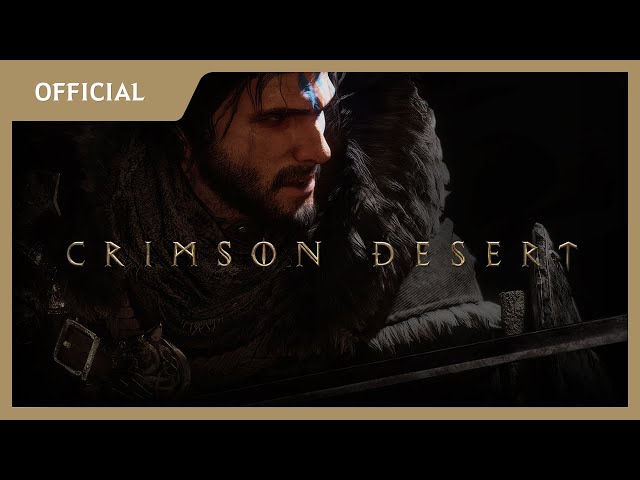 Crimson Desert trailers
Starting right in the midst of a fierce battle, the official Crimson Desert reveal trailer shows us just how important combat is going to be. However, the trailer swiftly changes tone as a soothing sunset and a snowy vista hint at another massive part of the game, and that's nature itself. While much of your story is going to involve battling foes, we can assume a large portion of time will be spent exploring Pywel as it changes throughout the seasons. Judging by what we've seen in the trailer, expect to encounter plenty of peaceful streams, jagged rocks, and a melting pot of wildlife.
Speaking of wildlife, lowlanders, the power-hungry elite, and other humanoids won't be your only enemies. The world of Crimson Desert is full of lethal creatures, from dragons to giant sea snakes and tentacled ocean monsters.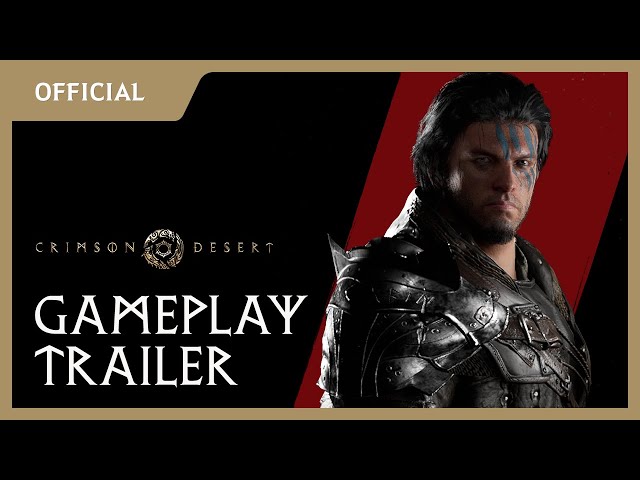 The world premier gameplay trailer released during The Game Awards in 2020 gives us a better look at the vast and beautiful world of Pywel. Stunning vistas have been brought to life with dynamic lighting and realistic oceans and we're offered a glimpse of the coastal villages, looming castle towns, and snowy log cabins that house the residents of Pywel. From deserts to snow-capped mountains, it seems your journey will stretch to every corner of the world.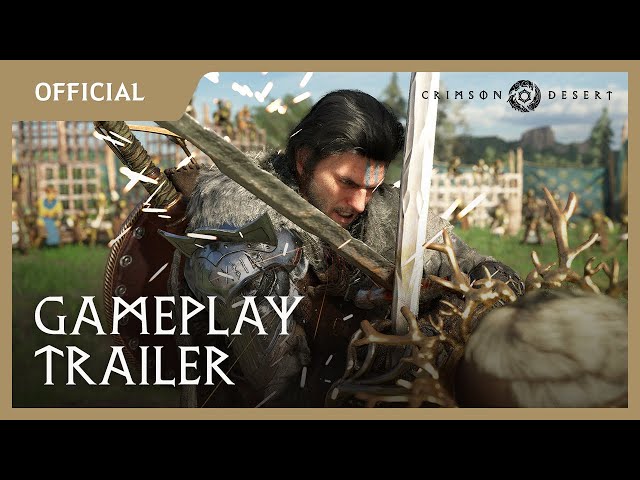 A new gameplay trailer was revealed at Gamescom 2023 which is the most detailed gameplay look at Crimson Desert yet. We can see more of the beautiful surroundings of Pywel, and a great deal of combat gameplay, but we also get the first major glimpse of how much magic plays a part in this world. At the 1:40 mark, the player character stands before a hidden door as it opens up in the wall, leading to a mysterious bridge between worlds. From what we can see so far, we think these doors lead to various domains filled with puzzles and quests.
In Grace Forest, we can see a glowing blue constellation that seems to control a stone door, while the Grace Domain sees the player scaling a wall. An unnamed location looks more futuristic than anything else we've seen in Pywel so far, with a raised platform of mysteriously carved stone and glowing light.
Can you pet the dog in Crimson Desert?
You can pet dogs and snuggle cats, so who knows what other adorable pets can be played with in Crimson Desert? In the Gamescom trailer, you can see the player character stroking a dog as a donkey looks on with envy. We also see the character pick up a cat and, erm, prance around a wolf pelt coat. By showing these interactions off in the trailer, Pearl Abyss clearly knows how important it is that gamers are able to pet the dog, and it looks like they might have taken animal interaction even further.
That's everything we know about the Crimson Desert release date and the wonders that come with it, but we'll update this guide with more information once we have it. If the magic and mythology is what intrigues you about Crimson Desert, then take a look at our other favorite fantasy games. If you haven't already, perhaps you'd rather try Pearl Abyss' popular MMORPG Black Desert while you wait, and our Black Desert Online beginner's guide holds true for anyone jumping on today.