StudioMDHR's 2017 run and gun delight Cuphead has just got an incredible fan-made stop-motion animation video – and the studio has called it "unbelievable".
The video, which you can check out below, was created by David Garcia (on YouTube, Davy Productions) and features a fan-created episode in the little goblet's ever-raging battles against monsters and bosses. It's called Cuphead: Chaotic Casino and the user offers a description of the events: "Cuphead and his goofy pal Mugman transverse into the Devil's Casino and made a bet with the Devil in exchange of all the riches they can imagine, at the cost of their souls.
"Stricken with the stress of their souls on the line, they must fight to save their souls from the Devil himself! This match will get red hot!", the description reads – and the video is indeed as action-packed as you'd expect from the game. We see the two courageous vessels take on the Devil, blasting his cronies with their fingertips, eventually sending him back into Cuphead figure box he came from.
The creator says he used McFarlane Toys' Cuphead construction sets to make the stop-motion animation, and that it took around four months to complete. See the video below – the results are impressive and adorable in equal measure, I'm sure you'll agree.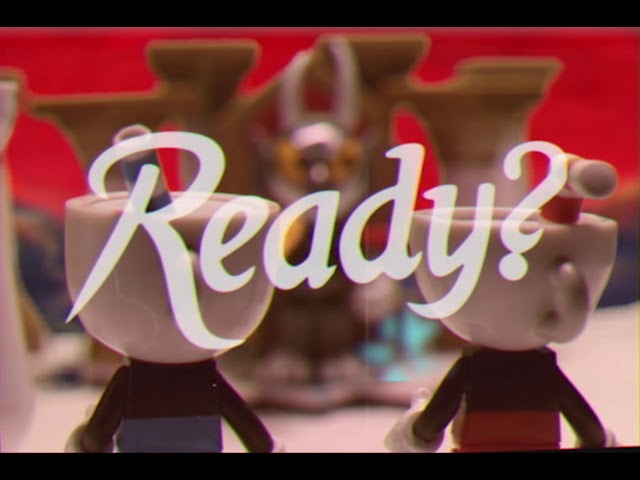 It looks like the Cuphead developer is also impressed with the video, posting on Twitter: "Words can hardly describe our reaction when we saw this unbelievable video from David Garcia" alongside the video, and calling it "a must-watch!"
Words can hardly describe our reaction when we saw this unbelievable video from @DavidGa44259875.

Using figures from our @Todd_McFarlane toy collection, David spent a whopping 4 months crafting this stop-motion animated film. It's a must-watch!!https://t.co/22TBMNhwRR

— Studio MDHR (@StudioMDHR) January 28, 2020
If you're keen to see more, it looks like Garcia has plans to deliver: "I am now working on a new project I am happy with so far and have some new ideas for videos in the works so I'm hoping you guys are excited for the future", he says.