August 28, 2018 The Cyberpunk 2077 gameplay demo is now live for your enjoyment.
Your patience has at last paid off – the Cyberpunk 2077 gameplay demo shown at E3 and Gamescom is finally available for public consumption. After a lengthy stream filled with mysterious letters and numbers, CD Projekt Red finally showed the 48 minute demo in full, and it's now available in full with a high-quality, 4K presentation.
My lucky colleagues who saw the demo in person at those conventions say this is the same presentation that was showcased there. You've likely already heard all the details of what was shown there, but CD Projekt has been reticent to show it publically – likely because it's still a work in progress, with every detail shown subject to change, from the game's visuals to individual gameplay features.
What can you expect to see? There are the basics, like weapons, abilities, and gear. You'll also see some of the grim, gritty details of combat, including how dismemberment works. Plus, of course, an introduction to the story and world, as the player character undertakes a job in Night City – of course, not everything goes to plan, and you can get a look at what kinds of options you have when the situation turns out bad.
Watch the full demo right here.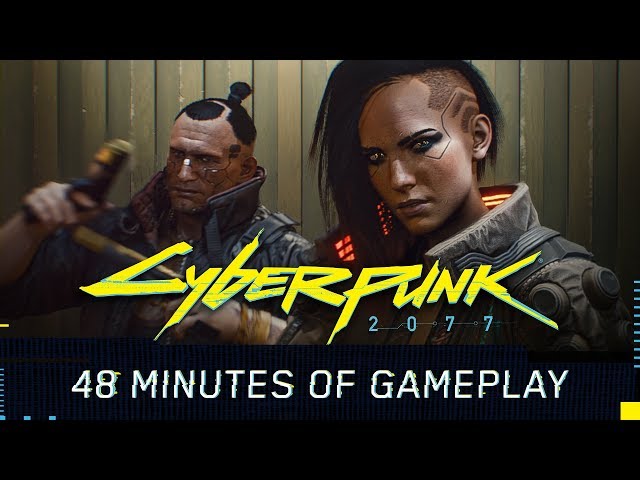 This is worth regarding with the same cautious optimism you'd apply to any vastly promising early demo, but Cyberpunk 2077's promise is certainly a compelling one. And there are few pedigrees better than the one coming from the developers of The Witcher 3. The Cyberpunk 2077 release date is still a long way off, but at least the wait has gotten a little more manageable.