After speculation, CD Projekt Red confirmed that Cyberpunk 2077 won't go the way of The Witcher 3 and include a digital card game. This is despite its recent announcement of a physical Afterlife game and the existence of the Netrunner, set in its universe.
Speaking on Reddit (via The Gamer), CDPR's Rafal Jacki told users that the studio is instead focusing on its new, standalone card game experience.
"Sorry all but we are not doing Netrunner in any way – I'm a fan of the game myself but we decided to create something new and stand alone. No plans to have a card game in the Cyberpunk 2077 video game," he says.
Fans of Netrunner will be particularly saddened by this news as the game is currently out of support. Though it was designed by Magic: The Gathering creator Richard Garfield and published by Wizards of the Coast, Fantasy Flight Games gained licensing permissions in 2012. It quickly released the updated Android: Netrunner but inexplicably ceased publishing new cards or printing old ones in late 2018.
Instead, Netrunner is maintained by fan-run organization NISEI, which rotates the meta, arranges tournaments, and is working on new cards. The backing of the video game could have breathed new life and cards into its meta without putting the burden on the community.
Gwent proved popular enough that CD Projekt was able to create its own digital spin-off separate to The Witcher. Looking to emulate the success of Hearthstone, it proved popular with TGC enthusiasts and still gets regular updates.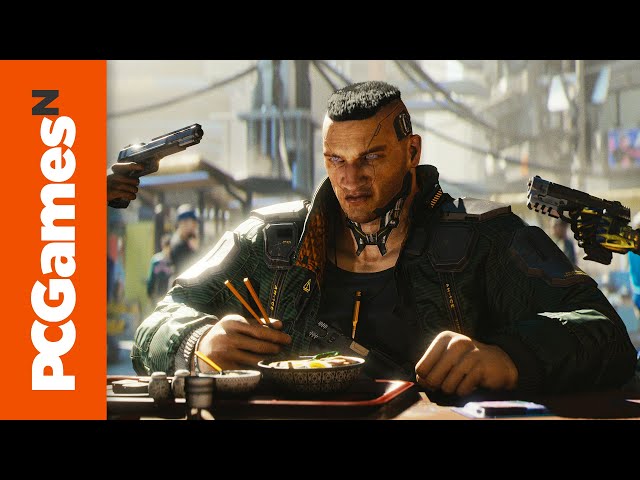 Unfortunately, Jaki says acquiring the Netrunner license was never on the table due to the already sizeable workload on the main game. Assumedly, a different team worked on Afterlife, with CMON collaborating in its creation. The game is focused on sending your gang on missions, rather than player versus player combat.
Cyberpunk 2077 will release on April 16, 2020. Afterlife also has a 2020 release date, though CD Projekt hasn't confirmed if it will launch alongside the main game.