The next big content update for Dauntless has landed. Titled Rogue Elements, the drop brings a new Hunt Pass with a "distinct mercenary aesthetic", as well as four new Trials challenges, contract quests, and more to sink your pearly white teeth into.
The free-to-play action-RPG game's Rogue Elements Hunt Pass sets up the core story leading up to a big new in-game event due to drop in June. "Ostia, Ramsgate's technologically advanced neighbouring society, is in a state of upheaval," the latest update notes announce. "Janek Zai's former colleague Colonel Radomir has taken the Seismic Brigade – a group of soldiers he leads in the Ostian military – rogue, and the colonel has arrived in Ramsgate seeking Zai's help in combating a Behemoth surge in the region, and a potential civil war in Ostia itself."
Go have a chat with Admiral Janek Zai who you'll find in Ramsgate to find out more about the old Seismic Brigade – and how you can lend a hand in unveiling the root of the new Behemoth surge. "Hint," Phoenix Labs says, "the Maelstrom is up to no good, as usual".
With the update, there's also now a new contract quest each week for five week, which brings Hunt Pass XP as well as Seismic Intel as rewards for completing them. If you're wondering what Seismic Intel's for, take it to Admiral Zai and it'll give the Ostians a real hand in tackling the pesky Behemoths – oh, and "hint at what may be on the horizon". Hmm.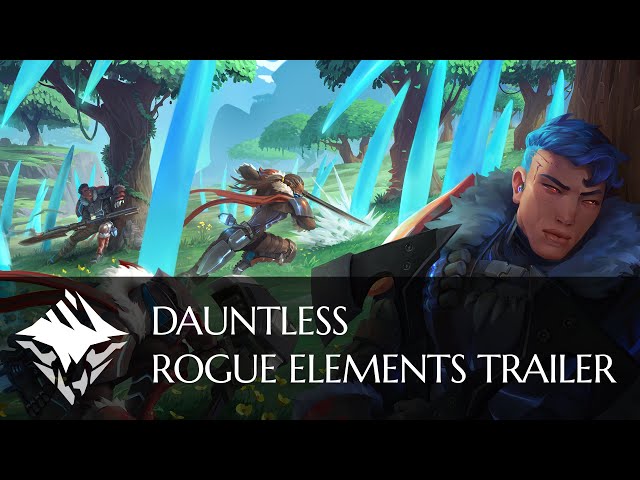 You can access the contract quests via the Admiral, then by 'purchasing' it in the game's store (fear not, it's free).
As for those new Trials challenges, there are four to get stuck into, kicking off tomorrow (May 7). It seems "adept Slayers who've braved Escalation hunts may recognise a few modifiers, as well as a familiar face from Shock Escalation…" the studio teases.
In addition, the Ostian faction's introduction means there's a "distinct mercenary aesthetic" to the new Pass. "Seismic Slayers are renowned for their military might and combat prowess," the post says, "and flaunt angular designs in both their weaponry and armour sets." Plus, at level 50 you'll find cosmetic armour's made a return to the game's free track. Sweet.
Rogue Elements is here, and the neighboring city of Ostia needs your help.

Play now to unlock unique gear, battle ferocious Behemoths, and complete limited-time contracts.

See you in the field, Slayer.https://t.co/eJy6OGEsGn

— Dauntless (@PlayDauntless) May 1, 2020
The Dauntless Rogue Elements update is already here, and the new Trials start tomorrow (May 7), so go get stuck in. You can also check out the latest patch notes on the free PC game's website here if you want to stay up-to-date with the changes.