Is Dave the Diver Steam Deck compatible? Dave the Diver has been making waves since the game launched on Steam last month. The indie-hit, surrounding a man who loves his diving, amassed an overwhelming player count and landed itself on the Steam Top Sellers page, even above the likes of Red Dead Redemption 2 and Elden Ring.
While the game isn't graphically demanding, consisting of a pixel-art style reminiscent of games from the 16-bit era, that doesn't necessarily always mean it'll be easy-sailing when it comes to Steam Deck compatibility. However, those eager to get deep down into this newly released game from developer Mint Rocket, shouldn't face any issues when trying to play this fin-tastic game on their Valve handheld.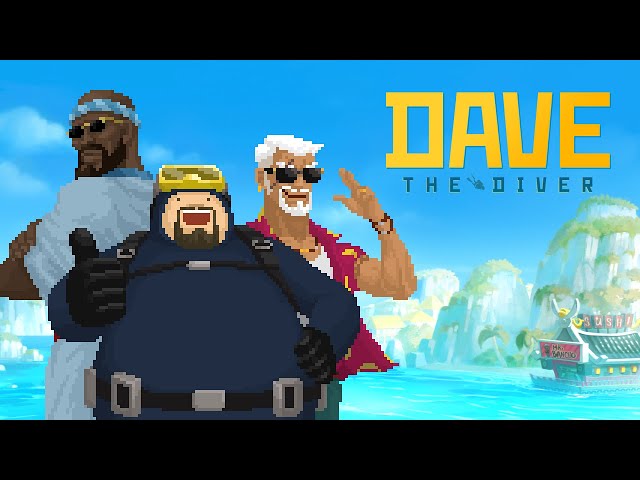 Is Dave the Diver Steam Deck compatible?
Yes, Dave the Diver is Steam Deck compatible and has received the official 'Verified' status from Valve following the typical compatibility checks.
The indie-hit works flawlessly with the PC gaming handheld, with all functionality being accessible when using the default controller configuration, and the Steam Deck controller icons are visible as well.
While the default graphics preset work well on the Steam Deck, it should be noted that the game did face some frame rate issues before its launch while it was still in early access. Numerous players reported on the Steam page forum that they experienced frame rate drops and stuttering, but this has seemingly been resolved since the game's official launch, which the 'overwhelmingly positive' reception can back up.
If you aren't yet convinced Dave the Diver is one of the best Steam Deck games, it managed to top even the likes of Elden Ring as one of the most played games on the handheld. Check out our best Steam Deck accessories, if you're already hooked on Dave the Diver, but your device needs that little extra bit of attention to run swimmingly.