Good news, Dead by Daylight fans – the next Tome update is on the way. Titled Reckoning, the Tome II update of The Archives brings new challenges to Behaviour Interactive's asymmetrical multiplayer horror game and a raft of new content to get stuck into.
Dead by Daylight Tome II: Reckoning adds new background stories to the game, exploring a wider selection of characters. There are four key memories to look forward to, with a sneak peek of these revealed in the update's trailer below. These are Steeped in Blood (The Spirit Rin Yamaoka), All the World a Stage (Jane Romero), Ascendance (The Doctor Herman Carter), and Manchester Mash-up (David King).
In addition, the update adds new outfits as well as charms for the four characters mentioned above. Plus, there is a new community-created collection to be revealed which will feature outfits for survivor character Feng Min and strategic killer the Clown. Solitary survivor Jake Park will get a new outfit and charms inspired by the Lunar New Year.
If you've not yet tried some of the past adventures, fear not – the update will also introduce a new feature: the Compendium. With this, you'll be able to jump back into all of the past Dead by Daylight Tomes so you won't have to worry about missing out on the fun.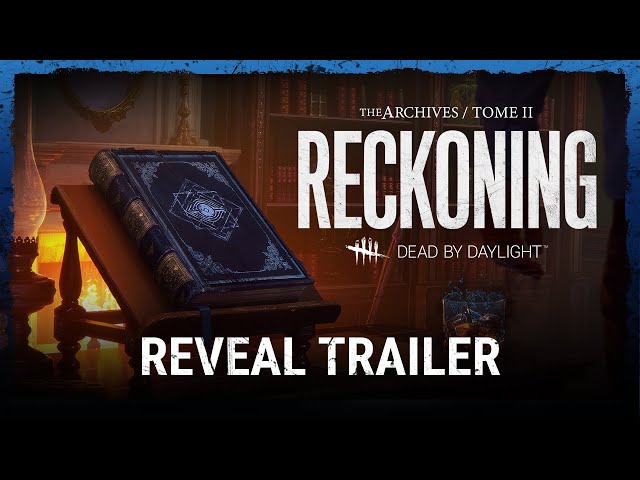 WHEN IS THE DEAD BY DAYLIGHT TOME II RELEASE DATE?
The Dead by Daylight Tome II release date is January 22 – so today, right now, you can sink your teeth into the new goodies.
From today through to January 28 you'll also be able to grab a 30% discount on the new Tome's main characters via the Dead by Daylight in-game store. For 1,000 Auric Cells you'll also be able to pick up a Rift, brand new with the Reckoning update.