Dead Cells isn't done yet, as co-developers Motion Twin and Evil Empire reveal exactly how big one of the best roguelike games has gotten while promising to deliver even more updates for years to come. If you're yet to try Dead Cells, I implore you to do so. If you have, convince your friends to.
That's right, not only has Dead Cells hit a massive and well-deserved milestone of 10 million copies sold since the full 1.0 version launch in 2018, there are also going to be more updates and DLC, according to co-development studio Evil Empire.
In a press release seen by PCGamesN, we're told that "Following the success of Dead Cells: Return to Castlevania, Evil Empire has been exploring the path forward for the title as a whole.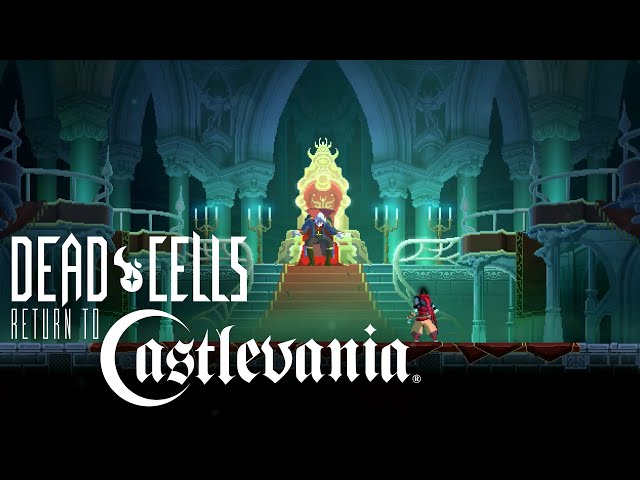 "With years of successful updates and expansions behind it after taking over live ops of Dead Cells in 2019, the studio is tinkering with its time-tested methodology, experimenting with ideas for future updates and new ways for fans to enjoy one of their favorite roguelikes."
So without outright saying it, Evil Empire is basically saying that the team is looking at what it can do with Dead Cells DLC and updates in the future. Perhaps we'll see another big crossover DLC like with Castlevania, or a series of smaller updates with more costumes and weapons based on fellow indie games.
Evil Empire did commit to updates through 2025 though – so we know more is coming, we just don't know in what shape. In fact, there was even a free Dead Cells update not that long ago as well.
With 34 free updates and four paid DLCs, Dead Cells has shown absolutely no sign of slowing down, especially considering Evil Empire also reveals that Dead Cells has sold a massive 10 million copies across all platforms.
Dead Cells is also included with PC Game Pass, and while it's just the base game and not any of the paid DLCs, you do still get those 34 free updates I mentioned. Trust me, it's worth it.
If you want to play something similar to Dead Cells you can check out the best games like Dark Souls available on PC, or we've got the best free Steam games instead.