Dead Island 2's Haus DLC is here, alongside an all-new launch trailer. But compared to the main game's open-world zombie splat-a-thon, Haus looks to be a very different kind of experience, set inside a tech billionaire's end-of-the-world refuge.
Sometimes, story DLC feels like an afterthought while others (I'm looking at you, Dead Rising 4) seem like something that's been held back from the main game. But the Dead Island 2 Haus DLC looks as if it's done something genuinely interesting with this open-world zombie game.
At least, that's the vibe I'm getting from the trailer, which is deeply eerie in tone. Your protagonist, whichever one you're playing as in the main game, is whisked away to a Malibu mansion that serves as the refuge for Konstantin, a tech billionaire.
Only he's not alone. His followers have left Twitter and holed up in his compound, with the promise of being saved from the ongoing LA apocalypse. And now, half of them are shambling around his complex in gimp suits, zombies for El.. er, Konstantin.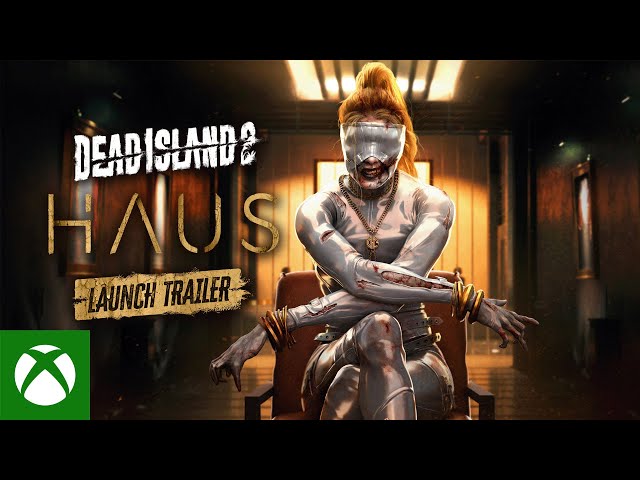 Haus throws in new weapons and new enemies and, barring an appearance from the main game's Lola Konradt, Haus's trailer gives it the feel of a sidequel.

What's particularly intriguing about Haus is that you're locked in. There are different areas to explore but you're not leaving until Konstantin is done with you. Just watching the trailer made me feel claustrophobic.
On top of that, there's a hint of science-fiction here. Unlike some other billionaires we could mention, Konstantin's tech might actually work. Could he really have a way to save humanity? Or will he just superglue an SSD to your skull?
You don't have to wait to find out. The Dead Island 2 Haus DLC is out now, with a second expansion, SOLA Festival, arriving in the second quarter of next year. You can purchase it separately or as part of a two-episode expansion pack.
If Haus leaves you craving more nightmares, here's our list of the best horror games on PC. Or if it's more first person action you're after, here are the best FPS games on PC.