Death Stranding is only a timed exclusive on PlayStation 4, and will come to PC – not Xbox – at a later date. That's according to Antonio Fucito, an Italian games journalist who revealed the game's November 8 release date a day before it was confirmed in a new trailer yesterday. Plus, his Twitter avatar is a photo of him with director Hideo Kojima, so, that's got to count for something. Probably.
Fucito dropped the bomb on Twitch – you can check out the clip below, but it's in Italian. On ResetEra, Rodjer provided the following translation:
"The PS4 cover didn't have the 'Only on PS' label because Death Stranding is coming to PC at a later date. That's the deal signed between Kojima and Sony. The game will be a timed PS4 exclusive, and will be available on PC later on – it won't be available on Xbox. I don't know if it's a six- or 12-month exclusive."
We covered Death Stranding a bit early on, because a PC release was never ruled out, which always made us suspect that something like this would be the case. That said, the usual caveats with respect to rumours still apply – treat with caution, or pinches of salt if you think that would help. But Fucito has form.
And indeed, there's no sign of an 'Only on PlayStation' label in yesterday's trailer (embedded below). It's a distinct absence by contrast with most bona fide Sony exclusives – see this trailer for God of War, for example – and Sony seems to be relaxing its grip on its first- and second-party IPs. Former PlayStation exclusives such as Journey, Flower, and recent Quantic Dream games are all coming to PC now, via the Epic Store.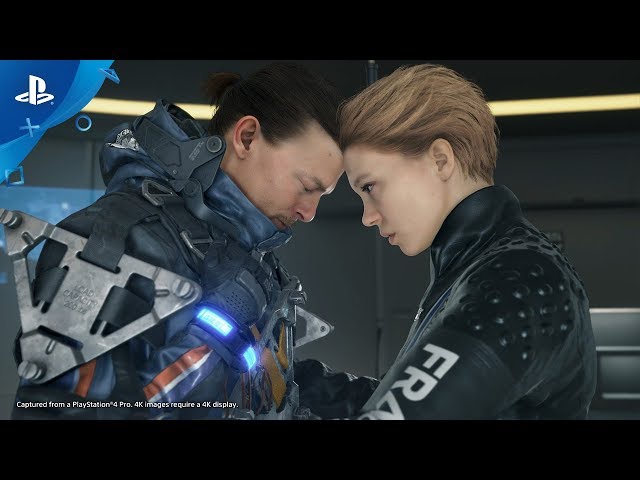 Kojima has a long-standing and strong relationship with Sony, as well as arguably more personal clout than any other game director in the business. If anyone could secure a deal with Sony to bring their game to PC as well as PS4, it's probably him. But now we're speculating.
What else is on the horizon? These exciting upcoming PC games
So a definite spark of hope here, then, for fans of one of gaming's most idiosyncratic creators.