Blizzard says the Diablo 4 release date is a long, long way from now, but in the meantime, the developers are providing a load of detail on how the early design is evolving, in large part thanks to player feedback. The first quarterly update is here, and it includes a load of details on new input and UI systems, plus a look at monster design and the Cannibal family.
There's a lot of UI detail in the full blog, so here are the highlights. You can rebind left-click. The action bar is getting moved from the corner to the center of the screen for PC players. The PC version will have full controller support. And the inventory screen has been revised to fit more naturally with the overall look of the game.
To fill out Diablo 4's open world, Blizzard is introducing the idea of monster families. The developers have touched on this in the past, but basically, monster families are groups of creatures united by a single theme across different types of behaviours. So while monster designs will differ, you'll find archetypes like bruisers, ranged fighters, and swarmers in many families.
Today, the devs have revealed the Cannibal family. These monsters have two melee archetypes – one makes slow, sweeping attacks with a greatsword, while the other makes long-distance jump attacks with a halberd.
You'll also see a cannibal bruiser armed with dual clubs that can stun you, and the swarmers have dual-axe attacks that deal high damage and can easily synergise with the bruiser's stun. In other words: if you get stunned with swarmers around, you're probably dead.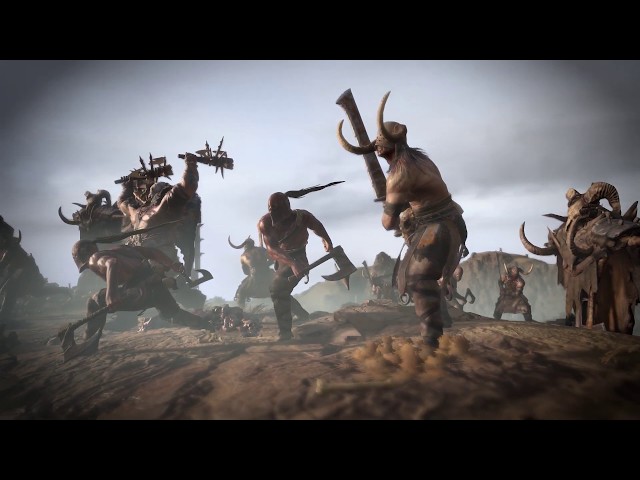 You can find in-depth detail on the design process in the official blog, and get a thorough look at the Cannibal family above.