Diablo IV has been revealed at last, and with the announcement came the news that – for the first time – the game will be set across a massive "contiguous" open-world map. Blizzard has now revealed that this open world won't just be for you and your friends, either – it will be filled with other players, suggesting Diablo IV will be more of an MMO than previous games.
Of course the big question isthen, how many players will be running around Diablo IV? "The number will actually be variable by location," Angela del Priore, lead UI designer, reveals. "Meaning we might make a place less or more populated depending on what's going on there."
However, this is not the case for certain private spaces, such as story areas or dungeons. "Dungeons continue to be private, supporting you and up to three other players," continues del Priore. The campaign will take you to the overworld area, where other players are exploring – but will also initially be private, too.
After you complete the "campaign objective" for that region of Diablo IV, however, that area will become a "shared" open world with players outside your party – and you'll also get access to "open-world activities" such as public events featuring huge boss monsters.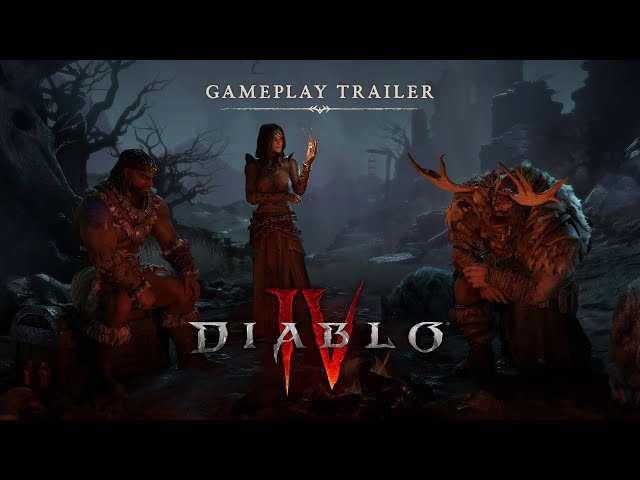 Specific areas in the open world will be set aside for specific activities, such as PvP, the aforementioned activities, and "one of the many open-world systems" that Blizzard is still working on.
Regarding how many people that players can expect to see in the world, this changes based on events. While private spaces only accommodate you and your friends, the shared open-world part will have a limited number of other players running around – but shared towns and larger events could see whole armies of players fighting for loot.
"We want to allow more players into that space so they can tackle that challenge together," del Priore explains. "Towns are safe spaces that make natural gathering spots." The general open-world, however, will mostly be undertaken solo – in order to make it feel more challenging. "Sanctuary should feel like a bleak and dangerous place… on occasion you might run in to one or two players, but most of the time you're going to be alone."