Just when you thought it was over, Doom conversions have gone to another level, as a turn-based FPS game built in GZDoom, which has all the sci-fi trappings of worlds like Cyberpunk 2077 and Blade Runner, has been revealed. Oh, and this Doom game is also played in vertical widescreen too, being built from the ground up to work at that scale.
Called Qyaria and developed by 'Zeberpal,' this is a turn-based strategy FPS game that's been made within the 3D-accelerated Doom source port GZDoom (yes, really). Zeberpal has released a two-minute trailer for Qyaria and laid out exactly what you can expect from the gameplay, and it looks absolutely fantastic.
While projects like Doom voxel push id Software's original FPS as far as the base game can go, Qyaria is a project that I simply can't comprehend. Not only does it look visually and stylistically fantastic, with a grungy low poly style reminiscent of Cyberpunk and Blade Runner, but the diegetic UI elements make it sing like nothing else.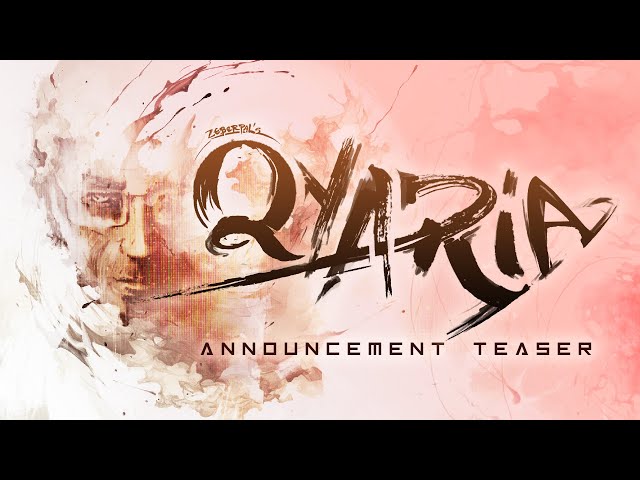 Doom conversion Trench Foot is also doing some really interesting things with the grandfather of the FPS genre, but I've been taken aback by just what Qyaria wants to do itself.
"Qyaria is an indie game consisting of elements of turn-based strategy and first-person action, featuring dialogue-heavy mechanics and card-based system to control the main character's physics, abilities, and surrounding environment," Zeberpal says.
"It is an experimental project meant to be played in vertical widescreen with gameplay features crafted for this mode. Horizontal screen support, however, is also included. The game is developed on a classic Doom source port GZDoom, and is graphically inspired by the late '90s low-q visual aesthetics."
Qyaria is on hold for "life reasons" right now, but that doesn't stop it from looking absolutely incredible. I also love the idea that it's been made to be played in vertical widescreen and what this could mean for what it presents you with. That said, it is nice to know it'll be playable in standard horizontal widescreen too.
Also what on Earth does first-person turn-based strategy mean? That sounds like quite the mix of genres, to pull off in the Doom engine no less. It sort of looks like they might be engaged separately from the trailer, but even so, putting them into one videogame together is mighty impressive. There's no release date for Qyaria yet, but we'll let you know as soon as we hear more.
If Qyaria impresses you and you want to take a trip back in time to when the original Doom was all the rage, we've got the very best old games still available on PC for you, alongside the best free games available on PC right now as well.