We now live in a wonderful era where anime games get released on PC, too – and today that means we've gotten to step into the magical world of Dragon Ball Z: Kakarot mods. Yes, modders took mere hours to get custom characters up and running in the latest DBZ title, and one of the first subjects is 2019's favourite child – the Goose of Untitled Goose Game.
Goose comes to Dragon Ball Z: Kakarot courtesy of modder Mastaklo, who has previously built character replacements for loads of DBZ games and other anime titles in the past. Our little Goose buddy replaces Goku, and thus has all the hero's power, including ki blasts, super strength, and most miraculously of all for a bird, flight.
"No rig for now as custom skeletons crash the game," according to Mastakla, but the lack of animation really just makes Goose's uber-power all the more intimidating. You can download Goose for yourself on Kakarot Mods. That site also houses the other early mods for Kakarot, which currently include another character replacement that brings in CJ from Grand Theft Auto: San Andreas.
You can see Goose in action via the video below.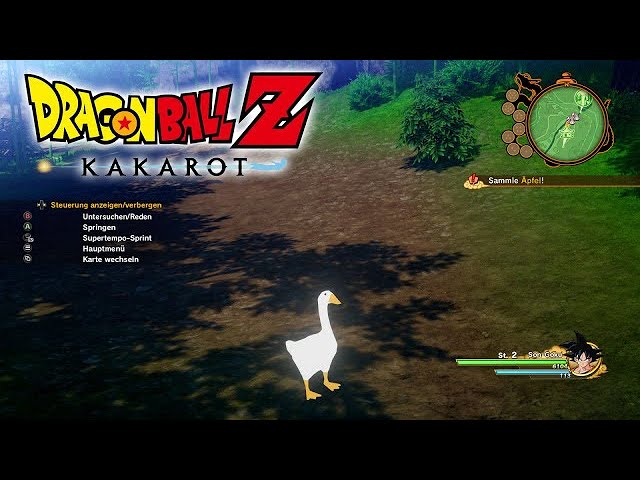 Check out the early Dragon Ball Z: Kakarot reviews if you're on the fence about the game, or check into the Dragon Ball Z: Kakarot cheats if you need to make Goku even stronger. How do you get more powerful than the Goose, though?