Way back in 2013, developer Techland revealed Hellraid, a first-person action-RPG which would have you slicing your way through the hordes of Hell. After the success of Dying Light in 2015, Hellraid was put "on hold", though Techland insisted the game was not dead – and against all odds, Hellraid is back, this time as downloadable content for Dying Light.
Dying Light: Hellraid will bring in a new game mode based on the cancelled project, with a new dungeon location, new weapons, demonic enemies, and both solo and co-op options. The brief teaser trailer, which you can see below, doesn't show much, but it does reveal an extremely evil-looking Hellraid arcade machine in the style of Gauntlet.
Hellraid will launch this summer across PC, PlayStation 4, and Xbox One, and a Steam page for the DLC is already live, but there's not yet any word on price. If you want some hints on what to expect based on what the original Hellraid would've looked like, the original official site and YouTube page are both still available.
Or you can check out the new teaser below.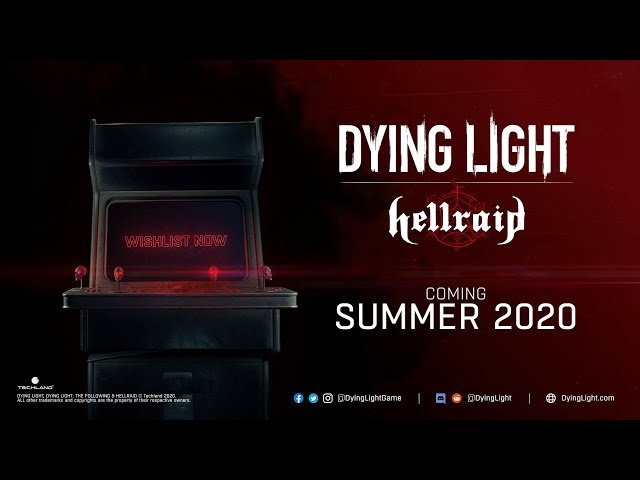 The Dying Light 2 release date has been delayed past its spring 2020 window to an indeterminate date, so Hellraid should prove a nice addition to keep Dying Light fans occupied in the meantime.