The worlds of Armored Core 6 and Elden Ring couldn't be any further apart. FromSoftware's robot game is set in a neo-futuristic universe, which is a far cry from the high fantasy universe of The Lands Between. But what if we took Elden Ring's Tarnished and thrust them into the bowels of Armored Core 6's titular Rubicon 3? Well, one modder has done just that.
As our Tarnished awakens, they look over the icy, mechanized wasteland that frames chapter three of Armored Core 6. Abandoned freighters and cars lie covered in ice as Dropoff explores their newest creation: Armored Core 6 maps that have been modded into Elden Ring.
From the ice-capped wilderness we move into Rubicon's central hub, where roads and street signs replace frosted cargo crates and steep black cliffs. Before them lies the tower that acts at the beating heart of the 'Uninhabited Floating City,' one of chapter five's hardest missions that kicks off the ending of the game.
We close out our adventure in Western Belius, staring upwards into the mechanized skies above. There's a sense of solitude, but also beauty, as Dropoff's current mod lets them roam without distraction. It also allows them to walk on air, but that's an aside (although it is very cool).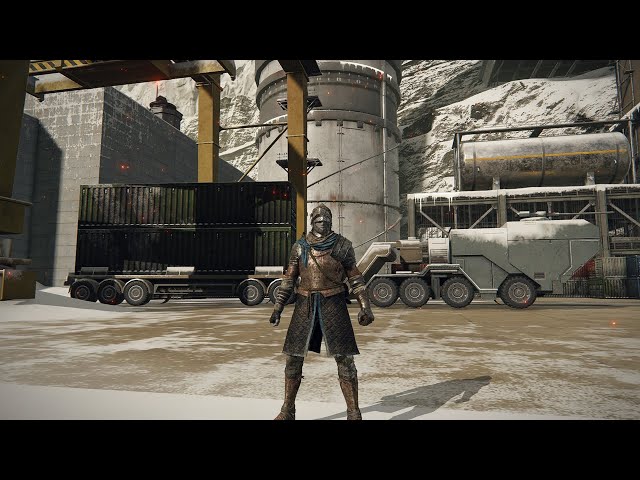 Most of the comments praise FromSoft's sense of scale with Armored Core 6 – of course, the game is built around huge mechs, so while you'd expect everything to be absolutely tiny as a result, the maps are instead fully built out and easily traversed by us humans. Of course, some things are still absolutely huge, but it does put into perspective just how gigantic the Armored Core units actually are.
Unfortunately Dropoff's mod isn't currently available to the public right now, but we have a list of all the best Elden Ring mods if you're in the mood to inject some chaos into The Lands Between- after all, it looks the Elden Ring Shadow of the Erdtree release date is still a while off.