Between the two of them, Hidetaka Miyazaki and George R. R. Martin have taken inspiration from a myriad of historical sources. European architecture, such as the Milan Cathedral Il Duomo, inspires Dark Souls' Anor Lando location, and the Game of Thrones books take a lot of their narrative verve from an old English conflict called The War of the Roses.
As the two famed creative minds are now working together on Elden Ring, it begs the question of what inspirations the pair are putting into their upcoming game. After we got our first look at Elden Ring during E3 2019, the game's buzzing Reddit page is seeing parallels with Celtic folklore.
The thrust of the theory-crafting surrounds the one-armed warrior in the trailer who attaches what looks to be a metal prosthetic arm to themself. As Reddit user JackJR91 explains, Miyazaki and Martin could well be taking some inspiration from a character from Irish history called Nuada, who loses their arm in battle. It's maybe a little bit of a stretch, but bare with us…
As the story goes, Nuada's brother creates them an arm made of silver before his son went and crafted a new skin and bone replacement arm. Then Nuada's brother apparently got all jealous of his son's skill at creating fleshy prosthetics and murdered him by hacking his brain in two.
The reason for all the replacement limbs and grizzly decapitations is that Irish Kings had to be physically perfect if they were to carry out their reign. It's undoubtedly gory but going by Game of Thrones it's also something you would imagine Martin being very into.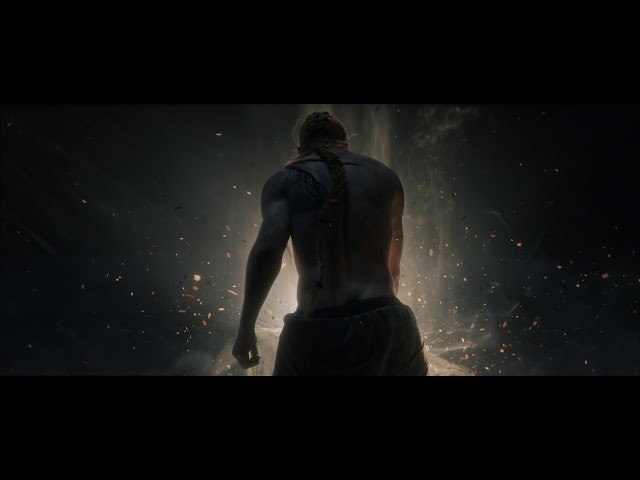 Other fans on Reddit also notice the link between Nuada and the character from the Elden Ring trailer, too. A user called Phooka12, for example, places a picture of a statue of Nuada alongside the character from the trailer to point out the similarities.
And all but confirmed! she's a female High King Nuada. Ancient Irish Idol of Nuada vs figure from trailer from Eldenring
Aside from Nuada's inspiration, JackJR91 also notes some smaller details like how the first character we see – the one holding the severed arm – is wearing green and gold robes. This is significant in Irish folklore as it could signify royalty. The blonde hair is also a tell-tale sign that the character could descend from the God Mac Cuaill.
Apart from that, the Redditor also notes that Elden Ring could refer to a place rather than a wearable item, citing the Ring of Kerry in Ireland as an example.
Beyond our first peek at Elden Ring's trailer, details on Miyazaki and Martin's game are currently slim. Given their shared love of history, and willingness to dip into it for inspiration, however, there's no reason why we wouldn't see Celtic folklore's mark on Elden Ring. The Soulsborne series is well-known for the depth of its lore, after all.
Pick a role: the best RPGs on PC you can play right now
We'll be covering plenty more from E3 2019 as the week goes on. We're both on the ground in Los Angeles and covering conferences from our UK office, so stick around for the latest news.