At the Lavecon Elite Dangerous event today, attendees got their first look at where the game is headed for the rest of 2019 – with details on what's being added to the game in the big September and December updates, and a new trailer for the latest big addition to the Elite universe: Fleet Carriers.
We've known that Elite Dangerous would be getting these giant Fleet Carriers for almost two years now, and this is our first confirmation of a release date for these player-owned mobile bases. They were originally due to release as part of the squadrons update last year but were apparently delayed. The Fleet Carriers will now be added as part of the December 2019 update for the game, and that's just one of the additions developer Frontier showed off at Lavecon.
Frontier also revealed what players can expect in the September update. This will include a brand new starting experience to get players introduced to Elite Dangerous more naturally, and the addition of a virtual currency called Arx across all platforms – including the PC version.
Previously the console versions of Elite Dangerous had a virtual currency called 'Frontier Points' which could be spent on in-game items such as ship kits, bobbleheads, and other customisation enhancements – whereas PC owners just bought things direct from Frontier's own store. This premium currency is being reworked into Arx and implemented in the PC version too, and can be both bought with real money and earned in the game – such as through in-game activities. Frontier's got further details on Arx here, but says that it will have more details on how the currency will work and can be earned closer to the September update.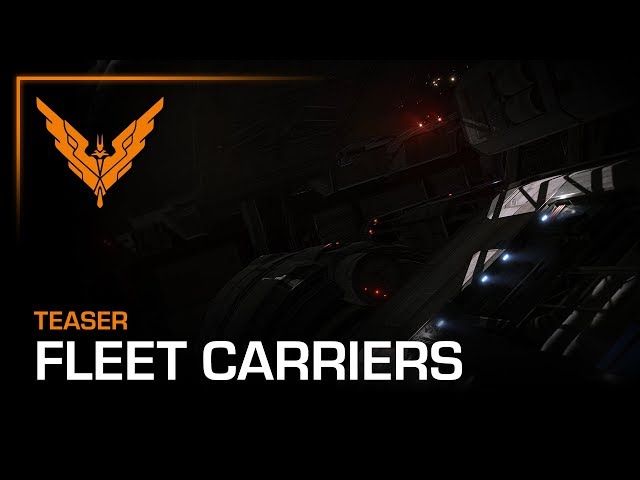 Also coming in the September update is the new "in ship starter experience", as Frontier calls it. This updated tutorial will start players immediately in a ship, and is an attempt to get new players acquianted with the game's systems more quickly and naturally. "With clearer instructions and guidance during the beginning of Elite Dangerous, the new starting flow should provide a more engaging way to learn the basics on their way to becoming fully-fledged pilots." Current players can also try the new experience by selecting the 'training section' to the right of their cockpit, once the update goes live anyway.
Related: Check out the best space games on PC
As for the Fleet Carriers, these massive player-owned vessels are coming in December. Squadrons will be able to purchase them and use them as a mobile base of operations, and players in that squadron will be able to refuel, rearm, and respawn there. We'd already heard that Frontier had big plans for Elite's future, and this certainly qualifies.