It's been seven years since we've seen a new Fable game in the mainline series, but that could all be set to change at E3 2020. Speaking to Eurogamer, head of Microsoft Game Studios, Matt Booty, reflects on the 60 games the tech giant showed off, with 14 of them made by Microsoft-owned developers.
One of the games not on show, however, was Fable. As per another Eurogamer report, a new Fable game is in the works, and Forza Horizon developer Playground Games – which Microsoft also snapped up last year – is reportedly on-hand to make it.
When pressed on whether or not we could expect to see something new on Fable soon, Booty had this to say:
"A lot of great stuff [is] waiting in the wings for next year. Hope to have you back in a year."
It's as teasing as they come, sure. It is, however, heartening that Microsoft is remaining coy rather than shooting the possibility down entirely.
It was just last year that Xbox revealed that they acquired developers such as State of Decay creator Undead Labs and Ninja Theory, which showed off its new multiplayer game Bleeding Edge at this year's E3.
"We need to pause and give some recognition to the studios which, less than a year after we did the acquisition, we're already seeing things on our stage," Booty says. "Equally, I'm excited for the things waiting in the wings. We have a lot of stuff we did not show. Stuff which, as you say, will be coming online as we get further into this.
"We have 14 games here from Xbox Game Studios but we're not emptying the tank, getting everything we've got and just throwing it on stage."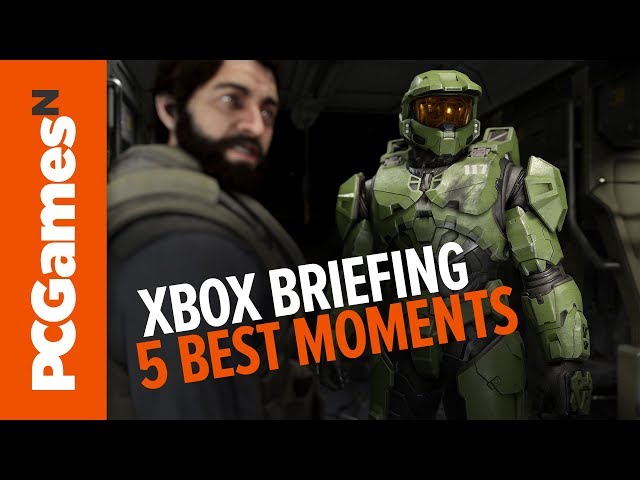 This makes sense. With Xbox's next console now confirmed for a holiday 2020 release date, next year's E3 is a big one for Microsoft. It's totally understandable that, even with arch-rivals Sony having left an open stage this year, the company is holding something back. What with Booty being coy, there seems a strong chance that a new Fable game is one of those 2020 reveals.
Load up: some of the best RPGs on PC that you can play
We'll be covering plenty more from E3 2019 as the week goes on. We're both on the ground in Los Angeles and covering conferences from our UK office, so stick around for the latest news.