A sequel to the popular free-to-play online RPG Fallout Shelter is on its way – but only to mobile users in China, it seems. Trailers and gameplay footage have started to emerge giving us the first proper details about the mysterious new Fallout game you might never get to play.
Fallout-focussed YouTube channel JuiceHead has published a video (with some content via Twitter user Chenchener) covering pretty much everything there is to know about the game so far. At first glance, the gameplay footage looks pretty familiar, with only minor upgrades to Fallout Shelter's aesthetics. However, where the original was mainly focussed on the goings-on of your own shelter, the sequel goes much further, expanding beyond the base-building mechanics to create a much bigger open-world experience.
Fallout Shelter Online introduces multiplayer PvP mechanics for the first time, so players can get pounding on each other à la canon Fallout. You can even join guilds of other players – y'know, if you want to make your pounding more official. From the video, it looks like matches are five-against-five, thought it's possible this could vary. It also adds a world map, and with it the ability to go exploring other dungeons and dens with your rag-tag group of Vault Dweller recruits.
Other big highlights include PvE elements, as you'd probably expect given its much bigger environment, plus quests to complete, and a decent level of character customisation. Overall, it seems more reminiscent of the main Fallout games than its predecessor.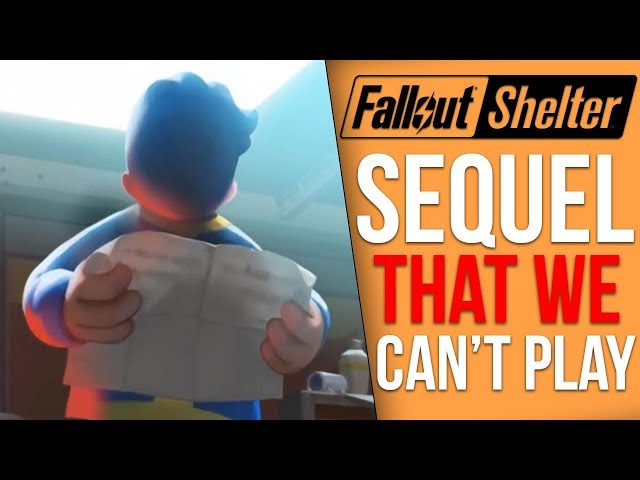 Sadly, it looks pretty set that the game will be a China exclusive, at least for now. Pete Hines, Senior Vice President of Global Marketing and Comms at Bethesda, stated in a tweet last year that Fallout Shelter Online is "developed in China, for China", in response to a question asking whether it would make its way to the USA.
It's developed in China, for China

— Pete Hines (@DCDeacon) August 16, 2018
According to Chenchener's tweets, Fallout Shelter Online is gearing up to launch in June, so maybe we'll get to see some better coverage to tantalise us further soon. Fingers crossed Bethesda will let us all have a play on PC sometime. We wouldn't want to have a Fallout fallout now, would we?