June 11, 2019 It's looking increasingly unlikely that the FFVII remake will launch on PC.
So, let's start with the good news: the Final Fantasy VII Remake release date is March 3, 2020, according to Kotaku. And then there's the bad news, which pretty much invalidates the good news from a PC player's perspective: it appears to be a PS4 exclusive. At least that's how it appears after the latest trailer for the game – which you can watch below – as at the end it only mentions that it's on PS4.
We already had an idea that this was the case thanks to an unfinished Gamespot post – which has since been taken down, but it was then captured as a screenshot on ResetEra. The bad news for mouse and keyboard loyalists comes from the caption on the story which reads: "Square Enix has put a date on the elusive Final Fantasy 7 Remake, coming exclusively to PS4".
The article appeared to be written in advance, but it seemed too specific to be speculative. The leaked piece states that Square "held a concert to celebrate Final Fantasy 7" and that it was at this event "a couple of days before the official start of E3" that the release date was revealed. In other words, that's today.
Anticipation for the remastered JRPG is building steadily following Sony's 'State of Play' livestream in May, which ended with a tease for more information in June, which must have referred to the FFVII release date unveiling.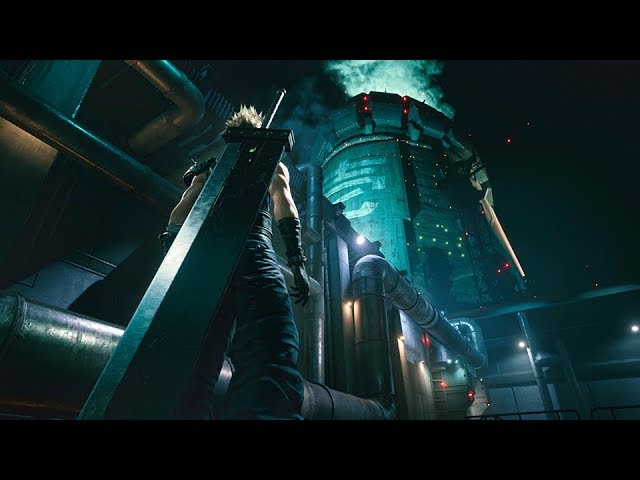 This means it's highly likely that we'll hear more about Final Fantasy VII Remake during Square Enix's E3 2019 keynote on Tuesday, June 11. If you don't own a PS4, maybe use that time to get yourself a coffee.
Anime nation: These are the best anime games on PC
Regardless, it's pretty big news that a Final Fantasy VII release date was revealed. The game's director, Tetsuya Nomura, in a FFVII Remake announcement mentioned that he felt that the game was "announced too early" when new details failed to emerge about the game at last year's E3. Either way, if the leaks prove conclusive, cross your fingers for a port somewhere down the line.