When is the Football Manager 2024 release date? It's fair to say that Football Manager 2023 wasn't exactly what fans wanted from Sports Interactive. While FM23 has been touted by the devs as their most-played game of all time, the Football Manager community was disappointed by the lack of communication from the developers. In a surprising turn of events, SI has announced its plans for FM24 and FM25 to keep the game's biggest fans in the loop.
FM24 is said to be the "last of its kind", with the studio manager of SI referring to the strategy game as "the most complete version of Football Manager to date". Here's what you need to know about the Football Manager 2024 release date, including early access, transferable saves, and more.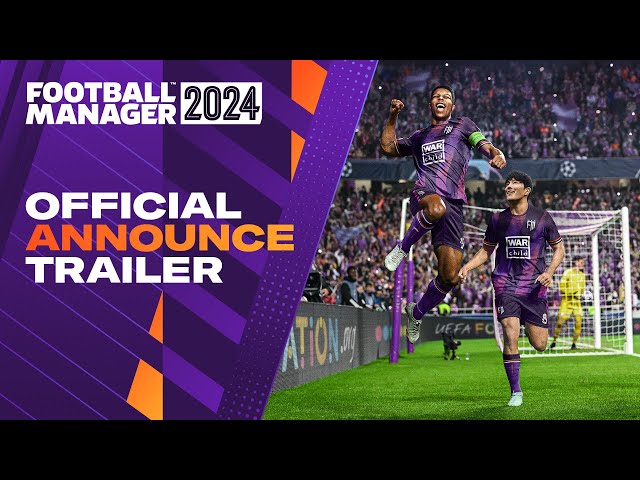 Football Manager 2024 release date
Football Manager 2024 release date was Monday, November 6, 2023 across PC, MacOS, iOS, Android, Xbox Series X and S, Nintendo Switch, and PlayStation 5. Sega confirmed the release date alongside the official announcement trailer.
The Football Manager 2024 beta has been available since October 19. This beta is available for those who pre-purchase the game, giving you access to a near-finished build of FM24.
Football Manager 2024 early access
Football Manager 2024 early access was made available on Thursday, October 19, 2023. PC and Mac users can try the game ahead of its official launch by pre-ordering the game.
Football Manager 2024 save transfer
For the first time in Football Manager history, players will be able to transfer their save file from FM23 to FM24 across all platforms. Upon booting up FM24 for the first time, the game will be able to detect a FM23 save and immediately players can be up and running from where they left off.
This feature is also set to be included in FM25, allowing players to move their save from FM24 to FM25. In theory, this means you may be able to take your save from FM23 all the way to FM25.
Football Manager 2024 new animations
Though the blog post from Sports Interactive mainly focuses on FM25 and all the changes coming to that game, there are new additions to FM24 that we managed to spot. One of those additions is the new animation system which sees a focus on ball physics and player locomotion. SI says this is going to take several years to develop, but we'll see the seeds of the project in FM24 and that will continue to expand in FM25.
That's all there is to know about Football Manager 2024. In the meantime, take a break from all that strategizing and delve into the world of the best football games instead. Don't forget to check out our Football Manager 24 review to see our final verdict on the game. We also have a list of the best PC games if you only want to play the greatest titles available.