Fortnite on Android will not make use of the Google Play distribution platform. Instead, Android users will have to download an installer from the Epic website and get the game on their device manually. Of course, you're probably still going to play Fortnite on PC, but Epic's philosophy around distribution on "open platforms" also applies to their approach on computers – and reinforces just how big Fortnite has become.
Founder Tim Sweeney says "Epic's goal is to bring its games directly to customers. We believe gamers will benefit from competition among software sources on Android. Competition among services gives consumers lots of great choices and enables the best to succeed based on merit."
In more mercenary terms, this will allow Epic to bypass the Google's distribution fees. "Avoiding the 30 per cent 'store tax' is a part of Epic's motivation" Sweeney tells Eurogamer. "It's a high cost in a world where game developers' 70 per cent must cover all the cost of developing, operating, and supporting their games."
Sweeney says Epic is intimately familiar with the costs of distribution and bandwidth thanks to its experience handling it all internally with Fortnite on PC – and that the 30% cost doesn't add up. Hence why Fortnite bypasses Steam altogether, and why publishers like EA and Ubisoft are trying to put games on their own platforms. Even Fallout 76 appears to be following suit.
In more philosophical terms, Sweeney praises Android as open platform that allows similar benefits to PC. "Openness creates an attractive, thriving ecosystem where everyone can innovate without having to ask for permission. Windows, Android, Mac, Unreal Engine, Linux, and other projects show that a company can open up its ecosystem and still run a successful and profitable business."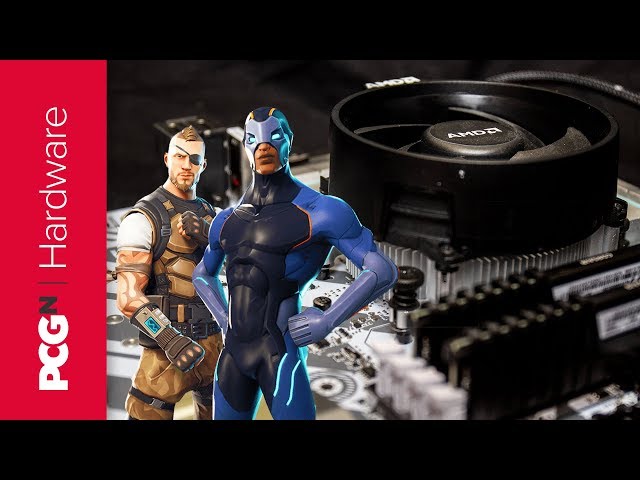 Promotion and curation can help small games stand out on dedicated store platforms, but a game as big as Epic's battle royale probably doesn't need the help. Fortnite total revenue certainly hasn't suffered by skipping Steam, and the Android version will likely do just fine.
Leaks suggest the Android edition will be out later this month. In the meantime, dig into our Fortnite season 5 week 4 challenge guide – you don't want the mobile players to have a chance to take the lead, after all.