July 30, 2018 Fortnite's guided missile launcher is coming back soon – with nerfs.
We know that a nerfed form of guided missiles will return to Fortnite, and it looks like they'll be back in the game as of tomorrow. The in-game update message now promises the item's return, saying it's been "rebalanced for scouting utility," and Epic has provided release time info for the next content update.
Downtime for that update hits tomorrow, July 31 at 1:00 PDT / 4:00 EDT / 9:00 BST, and the new stuff will be live once the dreaded downtime is over. The guided missile's presence hasn't been officially confirmed for the update, but a tweet announcing the downtime curiously mentions "blasting off" in the new patch, and any mention of an in-game message usually comes the day before an item becomes available. You have to get up pretty early in the morning to get something past us. Any time before 9:01am BST will usually do it, though…
Epic first confirmed that the guided missile will return in its latest developer update video. The launcher will be nerfed across the board, with "reduced movement speed, reduced turning radius, reduced damage and damage radius, and of course includes the ammo cap of just 12 rockets in our default modes."
Epic says these changes position the weapon as "more of a scouting tool than a high damage threat," so you'll be using your rockets more to check out enemy locations than to kill them outright. Mouse and keyboard controls are also being refined "to bring them more in line with the controller experience."
The developer update, which you can see below, also goes over the compact SMG nerf, and some of the changes to Remote Explosives.
Remote Explosives in particular might be in for some further adjustments, with reductions to drop count and max stack size both on the table at Epic – those changes could go live as soon as patch 5.2.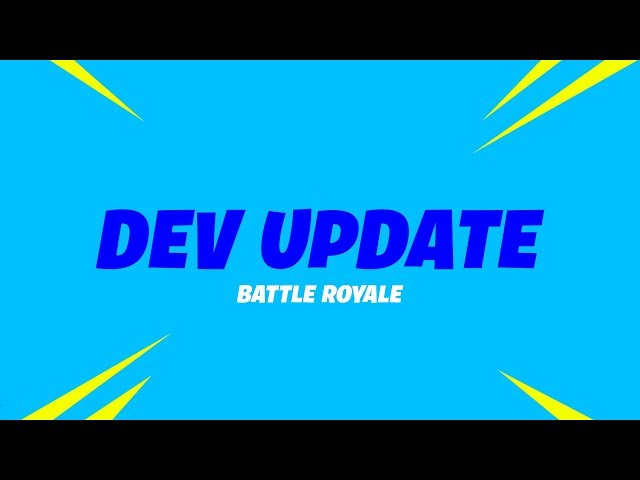 While you await the latest batch of changes, don't miss our Fortnite tips and tricks, and check out how to complete the Fortnite birthday challenges. With the Fortnite arsenal continually expanding, you should take what help you can get.