Fortnite update 6.20 is here, bringing the spooky Fortnitemares to battle royale. There's a new weapon in the form of the Six Shooter, as well as an altered version of the crossbow. Most important, however, is that the latest patch brings PvE elements to Epic's PvP.
In a trailer, which you can watch further down this article, the Battle Bus gets knocked out of the sky following an explosion from Kevin the cube. A player crawls from the wreckage, but their safety is far from guaranteed, as a bunch of monsters start emerging from the purple fog that's descended across the map.
Fortnite's PvE mode, Save the World, is all about zombies, but it's crucial that you realise these new creatures are entirely different. For one thing, they're called Cube Monsters, not husks. And they're purple, not grey. See? Completely different. Either way, it'll be interesting to see how Epic puts together its own take on PvE and PvP – up until now, it's kept the two ideas almost entirely separate.
The Fortnitemares event comes with its own set of challenges, refreshing every few days. To start off with, you'll be tasked with visiting corrupted areas, dealing damage to cube monsters, and dancing at different Fortnite Gargoyle locations. Complete the last round of challenges,and you'll be rewarded with the Dark Engine glider.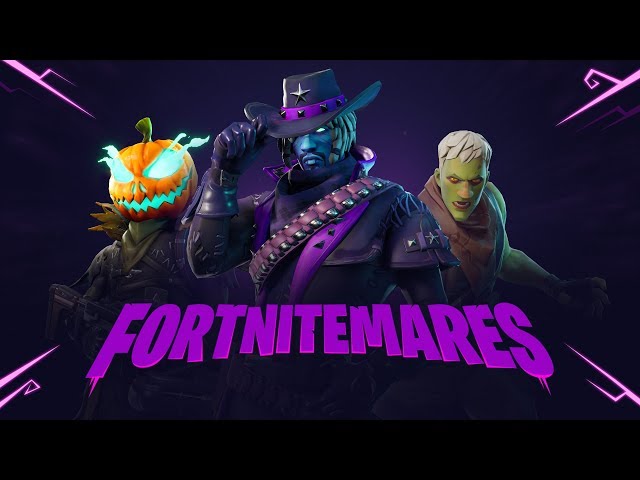 Of course, this wouldn't be Fortnite without cosmetics, and Fortnitemares comes with a brand-new 'reactive' skin. Deadfire will progress throughout the course of a game, depending on how much damage you deal and how long you survive. He comes with his own back bling, but there'll also be a matching pick axe available in the store.
Fortnitemares should be live now – server maintenance has been and gone, so you'll be able to start working on those new challenges straight away.