Fortnite Season 8 is here, which means it's time for a brand-new map. Each new season of Epic's battle royale sees sweeping changes to the island, and this new update is no exception. We haven't seen the new map in its entirety just yet, but the game's patch notes have shown off what we can expect.
While Season 7 introduced a snowy biome in the south-west corner of the map, Season 8 is offering a far warmer alternative. An enormous volcano – likely related to the cracks that have recently been appearing throughout the game – has erupted out of the ground in the north-east corner of the map.
The new map, which is live now, shows the volcano in what would have been the centre of Wailing Woods, with a trail of lava flowing away to the south. There's a series of what look like hot springs to the north, as well as two new named locations, which can be found to the east and west of the mountain.
Lazy Links is no more, having made way for the new Lazy Lagoon, which seems to come with a pirate ship, among other things. On the other side of the volcano, you'll find Sunny Steps, which looks based off an Aztec-style temple.
Of course, all these new arrivals mean the departure of some older locations. As well as Lazy Links, Tomato Temple has (finally) been removed, which probably explains the theme of Sunny Steps. The Block has also been moved to make way for those Hot Springs, which sadly means that motel is no more.
Related: Here's how to complete the Fortnite week 1 challenges
Fortnite Season 8 brings plenty more changes, including the new Fortnite Party Assist system, and a new Battle Pass filled with skins.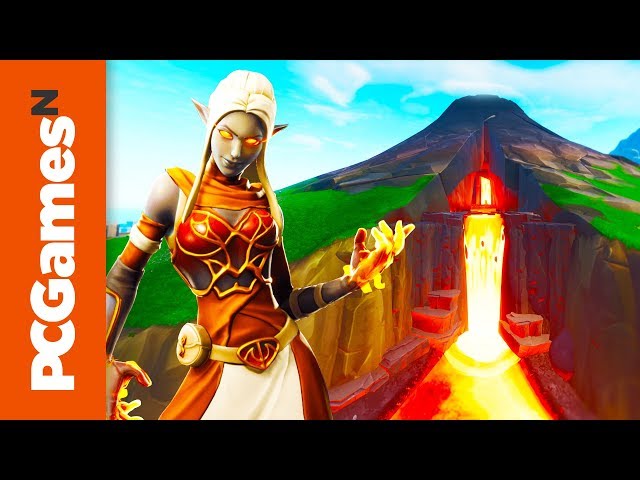 If that's not enough, there's even a pirate cannon that you can use to fire your friends across the battlefield.