The next set for Fortnite weekly challenges have leaked, so here's your chance to get ahead of the pack when they go live later this week. The Fortnite week 7 challenges don't contain too many surprises, so you'll be doing the usual mix of eliminating with different weapons, hunting down treasure, searching chests, and racking up kills in named locations.
The Fortnite week 7 challenges are also going to be a little late this week – we're expecting them to drop on August 24 at 2pm BST, or 9am ET and 6am PT if you're living stateside. This is a knock on effect from the delayed release of patch 5.3. As per usual, you can expect to be greeted with three free Fortnite week 7 challenges that are open to all players, and four Battle Pass challenges that are only available to players who own the Season 5 Battle Pass.
As mentioned, this set of Fortnite week 7 challenges comes courtesy of a leak from Fortnite Tracker, but as with any leak these challenges are subject to change before release. If they do change, we'll be ready to update them as soon as possible, so don't go anywhere.
This week's assortment of challenges is relatively straightforward, with no Timed Trials or skill shots to speak of. Instead it looks like you'll have to drop in a few different locations to sweep up all the various Battle Pass stars, get some kills, deal structural damage, follow a treasure map, and search chests and supply drops. We've included links to dedicated guides for any challenges that might prove particularly taxing, so click on those for more detailed instructions. Manage to tick all of these week 7 challenges off and you'll unlock access to the secret Road Trip Battle Pass star, not to mention earn a total of 7,000 XP to put towards your Battle Pass progress.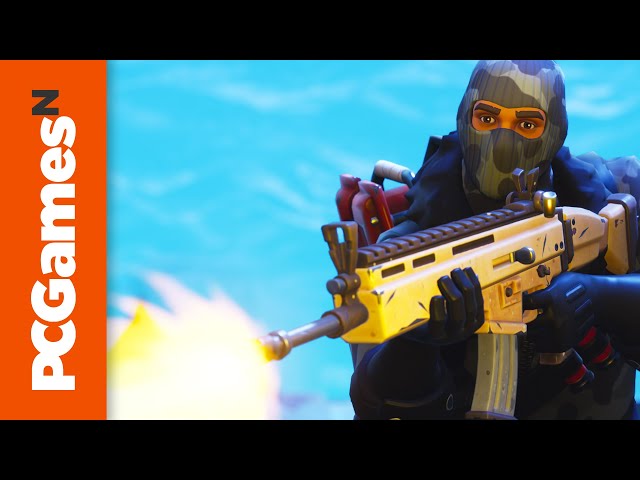 Fortnite week 7 challenges – free
Visit the center of Named Locations in a Single Match (0/4) – 5
This challenge can be a bit tricky as you'll need to stay alive for a long time and you can't hide while doing so. Still, some named locations are more popular than others so try aiming for places that are tucked out of the way or nearby other named locations. The best area of the map for this is the north east, which boasts Lazy Links (where you can grab an ATK), Tomato Town, Risky Reels, Wailing Woods, and Lonely Lodge all in a relatively tight cluster. Use Launch Pads and Rift portals to gap between locations and speed up the whole process.
Search Supply Drops (0/3) – 5
This is the kind of challenge you're better off completing organically, as it relies on Supply Crates landing near enough to you that you can be the first to search them. This is most likely to happen at the closing stage of a round where these drops are more frequent and, because the circle is smaller, and land closer by.
SMG Eliminations (0/3) – 10
Grab any of the SMGs in the game and rack up three kills. There are three different weapons you can do this with: Compact SMG, Submachine Gun, and Suppressed Submachine Gun.
Fortnite week 7 challenges – Battle Pass
Deal damage to opponents structures with Remote Explosives (0/8,000) – 5
This challenge sounds complicated, but it's really not too difficult when you remember that Remote Explosives are highly effective against structures. Once you manage to find some of these try and sneak up on a large build, place as many Remote Explosives as you can without being detected, retreat, and then detonate. One panel is roughly 100 points of damage, but Remote Explosives can easily destroy five or six panels at once, so you should have no difficulty completing this challenge over a few days of play.
STAGE ONE – SEARCH A CHEST IN PLEASANT PARK (0/1) – 1
This is a multi-stage challenge with five parts. To begin, head to Pleasant Park and search any glowing chest. Then you'll need to head to a further four locations and open chests there. For stage two, this is Retail Row. For stage three, you'll need to head to Lucky Landing. Stage four's chest can be found in Greasy Grove. Finally, stage five can be found in Paradise Palms. While this challenge appears to be only worth one battle star, it is technically five: one for each chest.
Follow the treasure map found in DUSTY DIVOT (0/1) – 10
Check out our Dusty Divot treasure map post for a map that leads straight to the battle star.
Eliminate opponents in Lazy Links (0/3) – 10
This site can be a little tricky to get kills in as it's very spread out, however, we generally find the best way to get easy kills here is land in one of the bunkers, grab a gun or two, and then move onto the central area. This way you can loot up in relative anonymity and then swoop in as everyone else tussles, grabbing easy eliminations on weakened opponents.