Fortnite season 6 week 8 challenges are here. This week you'll be dancing with fish trophies, chasing clay pigeons, and tightening up your skills with the grappling hook. Most of this week's Fortnite week 8 challenges are relatively straightforward and don't require much work, but there's also three more difficult challenges for those of you who want to get your hands on the highest amount of XP. We've listed all seven challenges below.
The first hard challenge this week has you getting to grips with a couple of new weapons. The Six Shooter and Heavy Assault Rifle were recently added to Fortnite and should be easy to get hold of due to their high spawn rates. You'll need to take out two enemies with either of these.
The second and third hard challenges are for Battle Pass only. One has you simply getting the Grappling Hook and using it. Doing so allows you to move quickly and quietly around the map. The other one has you visiting four locations in one match. Try landing outside the edges of the map and running straight into the middle, catching the edges of other areas as you go.
As usual, you'll need to complete four of the challenges to get the weekly reward. Finish four of the challenges to earn 5,000 XP and if you complete all the challenges this week you'll be granted 8,000 Season XP.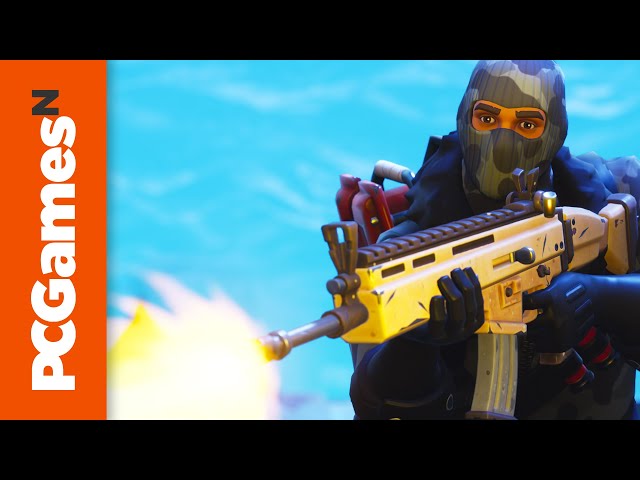 Here are all the Fortnite Challenges for Season 6 Week 8:
Free Challenges:
Dance with a fish trophy at different Named Locations (7)
Stage 1: Visit Lonely Lodge and Retail Row in a single match (2)
Six Shooter or Heavy Assault Rifle Eliminations (2) (Hard)
Battle Pass Challenges:
Get Trick Points in a vehicle (250,000)
Get a score of 3 different Clay Pigeons (3)
Visit different Named Locations in a single match (4) (Hard)
Stage 1: Use Grappling Hook (1) (Hard)
So there are the Fortnite Season 6 Week 8 challenges. There currently isn't a challenge relating to Fornite's rifts even though there's been a lot of unusual activity this week. A player discovered that the rift under Wailing Woods is now a four-way teleporter and that you can see a mysterious castle by gazing into the rifts. We are in week 8 of the season right now so there may be more to these rifts in the next weekly challenges – we'll have to wait and see.