The next game in Xbox's realistic racing game series, Forza Motorsport 8, has been shown off at the new Xbox Developer_Direct showcase. So we've broken down all the new details and gameplay we saw at the showcase for you right here.
We've been waiting on Forza Motorsport 8 for quite some time (seemingly just called Forza Motorsport), as Xbox's flagship racing series has been alternating between the realism racing simulators and the more arcade-y Forza Horizon series for quite a few years, but now we have more details.
The new Forza Motorsport is set for launch sometime in 2023.
There's so many more realistic graphical improvements, alongside plenty more cars and customisation options too. The game will launch with 20 environments, including five new locations and a South Africa landscape too.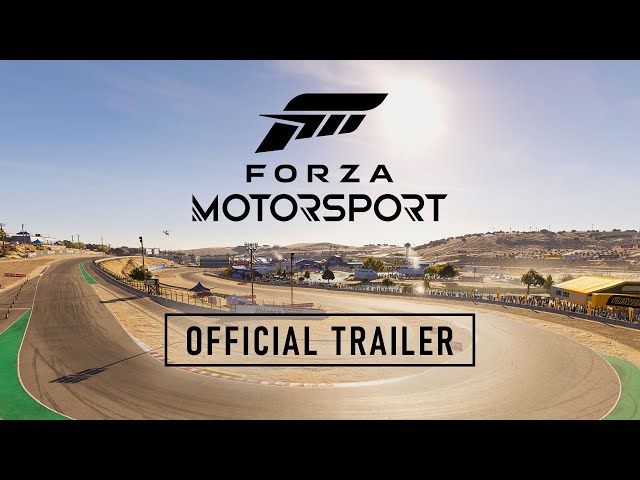 There is also 4K 60fps, and live ray tracing during races as well. Expect over 500 cars, more than 800 unique upgrades, and more.
"In addition to the number of cars, we have also made improvements to how they look by using a spectrophotometer, which captures multiple data points of light behavior on a surface," Turn 10 Studios says.
"With this new sourcing technique, our paint models have a more realistic light response across colors, metal flake and gloss levels. Cars now have context-aware damage and dirt buildup that is authentic and unique to each vehicle, gathering more in the low-pressure areas like recesses and alcoves."
Studio wide playtests for Forza Motorsport 8 were being held as early as 2019, with comments from the game's director highlighting some of what we can expect.
"In reality, [these features] don't really matter in the larger scheme of things. The overall product, and where we're going with it, is so vastly a different and an amazing experience," creative director Chris Esaki said in 2019.
"We experienced our new tyre model, we experienced our new tyre pressure model – we have a new way that heat interacts with the tyre pressure and we actually have dynamic track temperatures affecting this all," Esaki added. "We have dynamic rubbering in on the track. We have a new atmospheric pressure system that accurately has pressure affecting things like air density, affecting aerodynamics and power, as well as the tyre pressure. We have an entire new suspension system with new suspension modelling."
We also got a look at Elder Scrolls Online, Minecraft Legends, and Redfall during the Xbox Developer_Direct, so be sure to check out the rest of our coverage to see their gameplay and read all about their new details as well.