Stardock announces new Galactic Civilizations 4 DLC that sees the return of one of the most powerful and terrifying weapons in the series. The futuristic space 4X game's latest expansion, Supernova, also includes new starship classes, updates to combat, an upgraded diplomacy system, graphics engine improvements, and enhanced mod tools.
While Galactic Civilizations 4: Supernova promises a lot, its most headline-worthy addition is an old, familiar face to GalCiv die-hards. The Terror Star is a devastating force that probably takes a little too long to build and is a tad too impractical to actually use unless you've already got things in the bag, but it's nevertheless worthwhile for the sheer spectacle.
Once built, a Terror Star is capable of blowing up an entire star system in a single shot, taking out everything from ships to planets and all the valuable resources in between. With their lumberingly slow movement and the incredible time investment typically required to build one, they're more of a statement than a practical tool, but it's certainly fun to see them return.
There's plenty more to be found in the Supernova DLC as well. Stardock CEO Brad Wardell explains, "From a combat system that features starship classes, to graphics engine improvements, and [the] multiplayer mode, players will be able to immerse themselves in a vast and complex universe unlike anything they've seen before."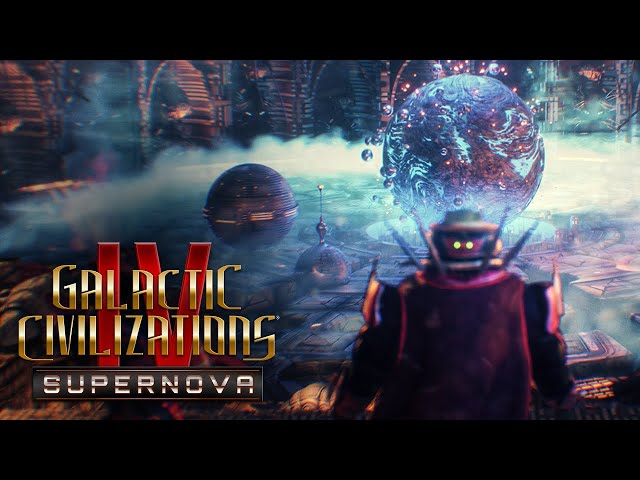 There are new alien civilizations, along with a new culture progression system and a new research system packed with breakthrough tech. Supernova also streamlines the galaxy setup system, enhances mod tool capabilities, overhauls the graphics engine, and improves the diplomacy system "with more complex negotiations and alliances."
There's no release date yet, but Stardock says that Galactic Civilizations 4: Supernova is "coming soon." You can find out more on the official website.
Until then, take a look at more of the best strategy games on PC, along with some other fantastic space games. Just be careful where you point your Terror Star.